Data Engineering Services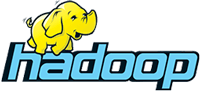 1400+

Projects delivered
350+

Remote Software engineers
94%
of Customers Recommend Altoros
Leverage Our Expertise and Boost Your Project
Estimate your project
DATA LAKE AND DATA WAREHOUSE
Get a unified view of operational data across your business. Altoros will help you to drive business intelligence by quickly aggregating, integrating, structuring, and storing data from disparate sources. With current and historical data gathered in a single point, you get a consolidated view of your business processes.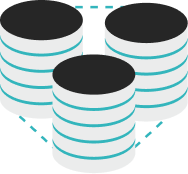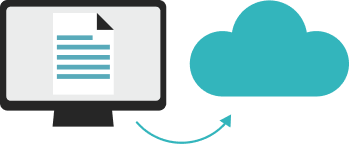 DATA MIGRATION
With NoSQL and NewSQL, we migrate and store your large data volumes to help you achieve high availability and scalability of your system. Our services include migration to modern cloud architectures and data storages. We launch new suitable infrastructures, prepare data for migration, optimize it, and migrate it securely.
CONTINUOUS INTEGRATION AND DEPLOYMENT
Enable smooth integration of custom applications with third-party systems and aggregate data from multiple sources for further analysis. At Altoros, we integrate disparate data sources by using the extract, transform, load (ETL) best practices. Through our data integration services, our engineers and consultants will help you to maintain consistency of your data landscape, as well as guarantee an error-free data flow.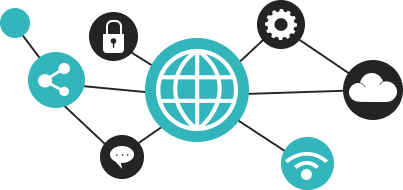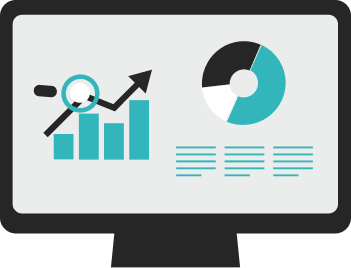 DATA ANALYTICS AND VISUALIZATION
Build custom data management solutions to visualize and analyze data. Our experts can help with building an ETL/ELT pipeline to efficiently process data. With Altoros, you can increase the visibility of your business processes and make smarter decisions. We will help you to set up and build web-based reporting solutions that provide a real-time view of your data, while simplifying the process of making informed decisions.
DATA STORAGE AND ETL PROCESSING
Perform data cleansing, profiling, normalization, extraction, transformation, as well as enable data processing, mining, upload to data warehouses, and more. We will help you to design ETL tools based on Hadoop HDFS, Amazon S3, GCP Cloud Storage, Azure Blob Sore, and the DSE distributed file system.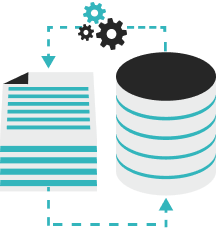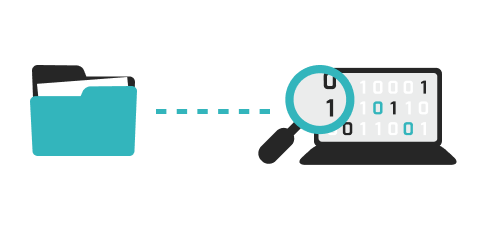 DATA PIPELINE DEVELOPMENT AND IMPLEMENTATION
Building a scalable data pipeline is a complex without the right combination of skills and experience. Leverage our team's experience architecting and implementing data pipelines for businesses of all sizes across industries. We will make sure your data flows are designed accurately and reliably, so you can stay focused on driving your business-critical tasks.
Data engineering
Altoros has first-hand experience in NoSQL databases: our experts assisted the core teams in the development of data stores, integration with other technologies, and fine-tuning performance.

Our engineers developed the NuoDB Migrator, which enables users of traditional SQL databases to easily migrate their data to NuoDB.

The Altoros team contributed to the core of the product.

Altoros benchmarked a number of Redis-based products: Redis Cloud, ElastiCache, openredis, RedisGreen, and Redis To Go.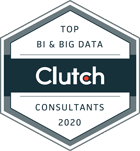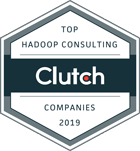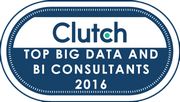 WHY PARTNER WITH US
Reduced operational costs
Cost-reduction for team maintenance. Smart scaling approach
Time-consuming recruitment
Simpler onboarding process
Quick onboarding (up to 72 hours)
Low-quality code and documentation
Quality code & clear documentation
Possibility of staff dismissal
Core team retention guarantee
Access to the skills and expertise of 407 engineers
Cross-cultural team. Fluent English (B2+). Time zone aligned
Related cases
The team at Altoros has successfully implemented 1400+ projects, some of which can be accessed through this page. We do also share more details on a particular project and other stories of success on demand. Please do not hesitate to reach out to us with a request!
Why Our customers trust us

















Our clients speak
Our aim is to reach customer satisfaction. Explore some of our clients' testimonials to learn the results of our productive collaboration.

I have never worked with a more efficient, corporative, and skilled programming team.
I have never worked with a more efficient, corporative, and skilled programming team as Altoros. They consistently met every target set for them, usually ahead of their own estimates. In addition to providing very skilled labor, they consistently sought to offer their skilled knowledge in project management, software development processes, and system test. I would definitely recommend them to anyone requiring enterprise database application design and development.

Altoros helped us double our customer base and roll out several new product lines.
We had experience with Altoros on a previous project, and when it came to resourcing at Revere we looked to Altoros for the experience and flexibility we needed. In collaboration with our in-house team, our Altoros contractors swiftly identified and articulated critical paths against our roadmap. Altoros contractors were able to dive in from day one and meaningfully contribute to our engineering organization.

Alex Scott, Co-founder at Revere
Altoros eliminated 95% of service breakdowns.
The remit of the Altoros ops folks is to locate and stabilize a malfunctioning service and report it to the engineering team. If they can't stabilize it they have permission to wake us up, but that's only happened once.

Laurie Voss, Co-Founder and COO, npm
Communication and issue escalation are both prompt.
Altoros has taken full responsibility and effectively utilized project management methodologies since day one. Communication and issue escalation are both prompt, while a proactive approach and near-constant availability continue to impress. Their team even works overtime to ensure timely delivery. Full review on Clutch.сo
We received a software system of a high production.
Working with Altoros we were able to build a software system of a high production with an optimized delivery, which is able to take orders, and predict inventory with more efficiency and speed. We were able to integrate data from their off-the-shelf solutions and additionally build tools that were not previously available. I would say that together Altoros and I were able to achieve a happy client, a more efficient product delivery system, and a scalable platform for the future.
Altoros is a great choice specifically for software development projects!
For software development projects, specifically, web development and even some non-standard projects, I think Altoros is a great choice. Their ability to quickly provide high-quality resources, multiple geographies, and flexibility has been a huge asset for us. For example, I do not think I would be able to ask any other software vendors to draft a resource in France for three months. I asked Altoros about Altoros and there were no hesitations. I completely recommend Altoros.
The code quality, as well as, communication are top notch.
I would definitely recommend Altoros for software development projects. It has been a pleasure working with them. We had issues where we had problems over the weekend and if something happens on Saturday and these guys come in and take care of it. There is a huge commitment from the team. The code quality is top notch and communication is top notch. Absolutely would recommend hiring Altoros for software needs.
We got immediate and acute development help from Altoros.
We needed immediate and acute development help, and we needed people who knew how to lite JavaScript front-end code and modify our existing product. We got the software done with Altoros lots sooner than we would have done with all our internal resources and we got the additions and modifications to our product that we wanted in time basically.
Great job! We highly recommend Altoros.
We highly recommend Altoros to rapidly build complex applications using cutting edge technologies. Again, great job!

Christopher Adorna, User experience consultant at Sony (LA)
I would absolutely recommend Altoros for anyone looking for great engineers.
It's a very laid- back, but very professional company at the same time. Being able to work with people that understand technology, but also understand what it means to run a company is great. I would absolutely recommend Altoros!
I'm happy with the partnership between Trace Data and Altoros!
By partnering with Altoros, I hired engineers much faster than I could hire in the Bay Area. As my engineering team is growing, I can continue to rely on Altoros to bring new engineers quickly. Altoros charges a reasonable price, definitely lower than the Bay Area. This helps me to achieve my goal within budget. Based on past year's experience, I'm happy with the partnership between Tracedata and Altoros, and would recommend Altoros, for sure.
About Altoros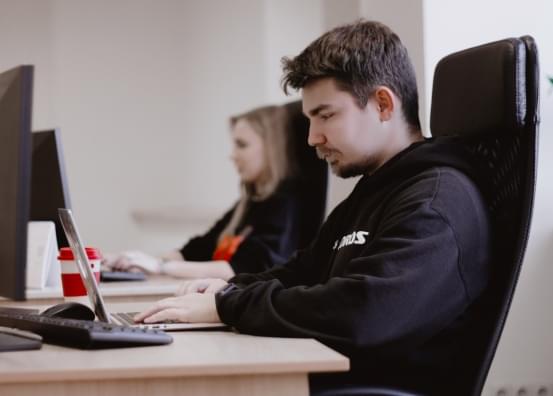 Partners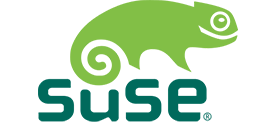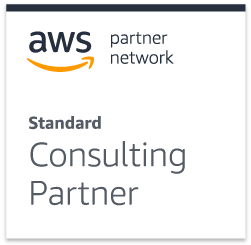 91.5%
Senior and Mid Developers
B2+
English Level of Our Engineers
About Altoros
Altoros is a professional software development company with headquarters in Pleasanton (USA), branch offices in Norway and Finland, and development centers in the USA, Argentina, Belarus, Poland, Ukraine, and Moldova. With 20-year IT experience and a strong team of full-stack software engineers and consultants, we help our clients to achieve unsurpassed quality at all stages of the web, mobile, and desktop application development. By providing multiple time-zone teams and different formats of working (onsite, remote, hybrid, etc.), we help organizations across the globe to gain sustainable competitive advantage through the adoption of innovative technologies.
Research & Development
The R&D department within Altoros keeps track of the latest technologies available on the market from 2011. The main goal of the department is to learn how projects can be developed faster, better, more effectively, and more efficiently. Our studies are mostly focused on big data solutions, data science, cloud computing, and cross-platform development.
Contact us now
To ensure your project is delivered on time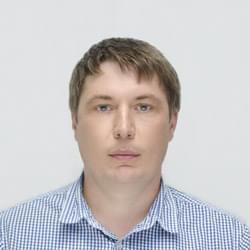 Eugene Starchak
Software Architect
y.starchak@altoroslabs.com
Copied
Copy to clipboard
Headquarters 4900 Hopyard Rd., Suite 100, Pleasanton, CA 94588, USA
Headquarters

4900 Hopyard Rd., Suite 100

Pleasanton, CA 94588

Altoros Finland OY

Kyllikinportti 2,

00240 Helsinki, Finland

Altoros Norge AS

Tordenskiolds gate 2, 0160 Oslo, Norway

Development center, Belarus

9 Dombrovskaya St., Fl 5

Minsk, 220140

Development Center, Poland

Development Center, Ukraine

Development Center, Moldova

Development center, Argentina

Buenos Aires

Av. Federico Lacroze 2827,

C1426CPP CABA, Argentina

Santa Fe

25 de Mayo 2884, S3000FUA

Santa Fe, Argentina