Cross-Platform App Development Services
Build your app once. Deploy everywhere. Increase your customer reach.
Start a conversation
Services we deliver
At Altoros, we offer a comprehensive range of cross-platform development services that cater to modern business needs.
Custom cross-platform development
Our team of experts will work closely with you to create a bespoke cross-platform solution, helping to reach a wider audience and reduce time to market.
Cross-platform app development consulting
As your trusted partner, we will analyze your requirements to suggest the right technology stack for the project. Our experts can also assess the existing application, identify technical issues, and deliver a roadmap for improvement.
Cross-platform app migration
Altoros ensures a seamless migration of your app to a cross-platform environment without downtime, data loss, or other disruptions to the user experience.
Cross-platform app design
Our design experts address the challenges of cross-platform app development, ensuring that your app is not only functional but also visually appealing and user-friendly.
Support and maintenance
With the engineers at Altoros ready to deliver continuous updates, optimizations, and security patches, you can rest assured that your app will function reliably, with maximum uptime.
Cross-platform app QA
Our cross-platform app testing experts proactively identify and resolve bugs at the deployment and production stages, ensuring that your product runs smoothly across the supported devices.
Trust Altoros as your cross-platform development provider and reach a broader audience faster.
Get a consultation now
Why choose Altoros as a cross-platform app development provider?
Our business-centric approach is designed to help you deliver reliable, performant, and secure cross-platform applications without unnecessary delays. Explore the advantages of partnering with us.
Quick onboarding. We can start working on your project within 72 hours of contract signing, ensuring you receive timely and reliable service right from the start.
Data security. Considering data security a top priority, our developers strictly adhere to OWASP Secure Coding Practices, ensuring compliance with GDPR, HIPAA, and other regulations.
A proven track record. Comprised of over 80% senior engineers with 5+ years of experience, our teams have the expertise and knowledge necessary to tackle the most complex projects.
User-centric design. We rely on an iterative approach and modern design principles to create user-centric apps that offer an intuitive and seamless experience.
A recommended provider. 56% of our new projects come from customer referrals, which reflects our commitment to delivering quality work and exceptional customer service.
Cutting-edge technologies. We stay ahead of the curve by utilizing the Internet of Things, blockchain, augmented reality, etc., to build innovative mobile apps that solve real-world problems.
Discover our cross-platform development arsenal
We have the tools to bring your world-changing app idea to life.
Our customers speak
Since the company's foundation in 2001, Altoros has gone a long way to build a team of full-stack developers with solid technology expertise that has received a lot of positive customer testimonials.
Our customer satisfaction rate is95%according to our NPS surveys held on a 3-month basis. Learn more about our customers.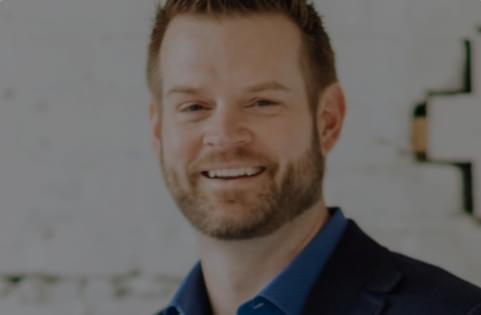 70%
APPLICATION'S OVERALL UPTIME AND PERFORMANCE IMPROVEMENTS

"I would definitely recommend Altoros for software development projects. It has been a pleasure working with them. There is a huge commitment from the team. The code quality and communication are top-notch. Absolutely would recommend hiring Altoros for software needs."
Landon Swan, Co-founder of Likefolio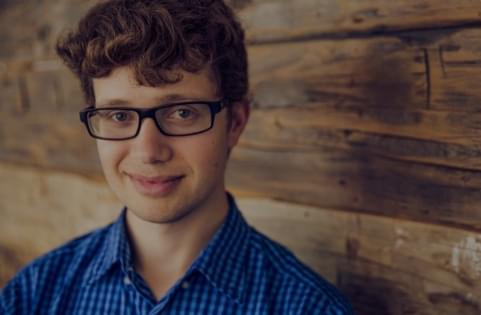 95%
ELIMINATION OF SERVICE BREAKDOWNS

"The remit of the Altoros ops folks is to locate and stabilize a malfunctioning service and report it to the engineering team. If they can't stabilize it, they have permission to wake us up, but that's only happened once."
Laurie Voss, Cofounder and COO at npm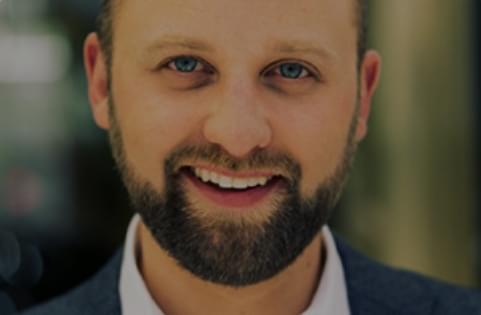 2x
Doubled our customer base and rolled out several new product lines

"In collaboration with our in-house team, our Altoros contractors swiftly identified and articulated critical paths against our roadmap. Altoros contractors were able to dive in from day one and meaningfully contribute to our engineering organization."
Alex Scott, Co-founder at Revere
Benefits of cross-platform development for businesses
In today's fast-paced digital landscape, businesses need to be agile and adaptable to stay ahead of the competition. Check out how embracing cross-platform development may help.
CROSS-PLATFORM COMPATIBILITY
Developing a cross-platform app can help to reach a wider audience, since the app will work on different operating systems and devices. This offers businesses the advantage of serving a diverse range of customers while providing a consistent user experience across multiple platforms.
IMPROVED USER ENGAGEMENT
Cross-platform development allows businesses to create apps that are customized to the unique features and capabilities of each operating system. This, in turn, can result in an enhanced user experience, leading to higher engagement rates, better retention, and ultimately, increased revenue.
FLEXIBILITY AND SCALABILITY
Cross-platform development provides businesses with greater flexibility and scalability, allowing them to respond to changing market trends and customer preferences. This can help businesses stay ahead of their competitors and capitalize on new opportunities as they emerge.
REDUCED DEVELOPMENT COSTS
Developing a cross-platform app can be a cost-effective solution, as it allows for the reuse of code and libraries, thereby saving time and reducing development costs. Thanks to this, businesses can allocate more resources toward other critical areas.
FASTER TIME-TO-MARKET
By utilizing cross-platform development frameworks, businesses can speed up the development and launch of their apps. This will contribute to getting products to market faster and staying ahead of the game.
Frequently asked questions
Which cross-platform development framework is best?

There are several cross-platform development frameworks available, such as React Native, Xamarin, Flutter, and PhoneGap. The choice of the best framework depends on the specific needs of the business, the features required, and the skills of the development team.

How long does it take to develop a cross-platform app?

The time it takes to develop a cross-platform app depends on the complexity of the project, the features required, and the framework used. A simple app can take around 3–4 months, while a more complex app can take 6–12 months. Either option gives you an application that works across multiple operating systems.

How much does it cost to develop a cross-platform app?

The cost of developing a cross-platform app depends on the scope of the project, the choice of technology, and the size of the development team. On average, businesses can expect to spend around $100,000–$500,000 to build a cross-platform app.

When should a business choose cross-platform development?

Cross-platform development is a good option when a business needs to reach a wider audience, has a limited budget, or requires a faster time to market. However, it is not recommended for apps that require high performance or use hardware-specific features.

How can a business ensure the security of its cross-platform app?

To protect a cross-platform app against attacks, businesses should use secure coding practices, implement encryption, multifactor authentication, and role-based access control. It is also essential to conduct regular security audits and update the app with the latest patches.

Can businesses update their cross-platform apps easily?

Yes, businesses can easily do so using over-the-air updates. Users can receive the latest version of the app without having to download and install it manually.
Related cases
1,420 projects delivered across 30+ countries.
We can share more success stories for a particular industry/technology on demand. Please do not hesitate to reach out to us with a request!
Contact us and get a quote within 24 hours