Hire Swift App Developers
As a company with Swift app development expertise, we build responsive, performant, scalable, and user-friendly applications.
Receive engineers' CVs
Services
iOS application development
We build native iOS applications with refined architectures and intuitive user experiences by leveraging modern software design approaches and industry best practices. Hire dedicated Swift developers at Altoros to get your application featured on the App Store.
Swift-based development for other platforms
Swift was originally created for iOS, macOS, watchOS, and tvOS, but later expanded to support Windows, Linux, and even Android. As a company with Swift development expertise, we can build a single application that runs on several operating systems, considerably reducing time to market, as well as lowering costs on development and maintenance.
Migration services
Hire Swift app developers at Altoros to migrate existing applications without downtime, data loss, security issues, etc. Migration to Swift—initially developed by Apple, Inc. for its products—may contribute to optimized performance and simplified maintenance of native iOS apps.
Application testing
As a company with Swift app development expertise, Altoros has a pool of 30+ QA engineers, 100+ virtual machines, as well as 40+ tablet and mobile devices to ensure faultless performance across all stages of the development life cycle. We offer a full range of manual and automated testing services, including functional, compatibility, user interface, localization, and load testing.
Support and maintenance
In addition to Swift app development, we provide technical support, helping businesses to detect issues at early stages and fix them. Enjoy continuous performance monitoring, health checkups, and timely updates.
Consulting services
As a company with Swift development expertise, we provide consulting services that help customers to build new apps from the ground up or optimize existing products. Experts at Altoros conduct system assessment, identify bottlenecks and prioritize them by severity, outline areas for improvement, deliver an implementation roadmap, as well as share best practices and provide recommendations at each step of the way.
Want to know how Swift development services can take your business to the next level?
Talk to our experts
Why choose Altoros as a Swift development partner?
Get access to a pool of experienced Swift developers and augment your in-house team.
Data security is a top priority. We abide by the guidelines of the Open Web Application Security Project and comply with the General Data Protection Regulation.
The onboarding of Swift app developers at Altoros takes 72 hours after signing the contract. The first viable results are delivered in the following 1–2 weeks.
With a hiring process tailored to the individual needs of each customer and a pool of 300+ experts, we will find the right talent for your project.
80% of our team are senior software engineers with 5+ years of experience in mobile development.
94% of our projects are referred by former customers, which demonstrates high satisfaction with our services.
Our customers speak
Since the company's foundation in 2001, Altoros has gone a long way to build a team of full-stack developers with solid technology expertise that has received a lot of positive customer testimonials.
Our customer satisfaction rate is95%according to our NPS surveys held on a 3-month basis. Learn more about our customers.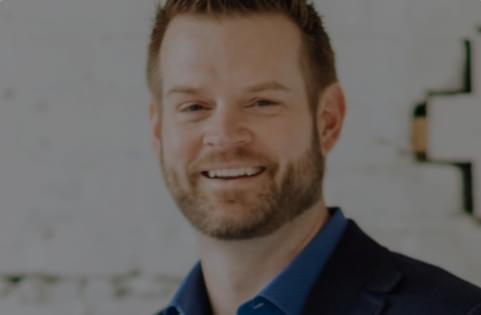 70%
APPLICATION'S OVERALL UPTIME AND PERFORMANCE IMPROVEMENTS

"I would definitely recommend Altoros for software development projects. It has been a pleasure working with them. There is a huge commitment from the team. The code quality and communication are top-notch. Absolutely would recommend hiring Altoros for software needs."
Landon Swan, Co-founder of Likefolio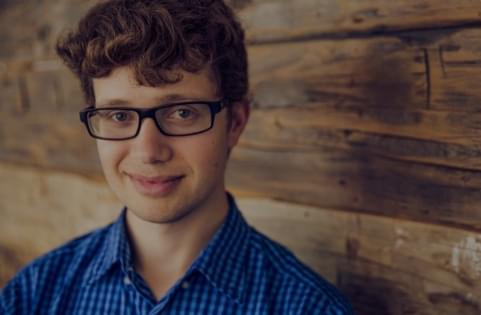 95%
ELIMINATION OF SERVICE BREAKDOWNS

"The remit of the Altoros ops folks is to locate and stabilize a malfunctioning service and report it to the engineering team. If they can't stabilize it, they have permission to wake us up, but that's only happened once."
Laurie Voss, Cofounder and COO at npm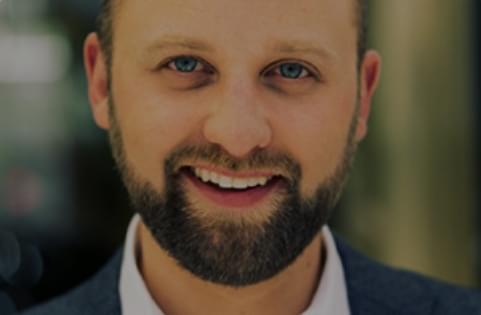 2x
Doubled our customer base and rolled out several new product lines

"In collaboration with our in-house team, our Altoros contractors swiftly identified and articulated critical paths against our roadmap. Altoros contractors were able to dive in from day one and meaningfully contribute to our engineering organization."
Alex Scott, Co-founder at Revere
Why Swift
Swift is a powerful programming language that brings about numerous benefits.
A safety mechanism
The Swift language has an inbuilt error-handling mechanism that helps to early detect bugs and prevent crashes in production. The ability to identify errors while writing code also saves time and money on future maintenance and bug fixing.
Unparalleled performance
Under the hood, Swift has an optimized compiler that promotes faster code generation both for release and bug builds. Swift was designed with a view to outperform other mobile programming languages and is famous for the speed at which it runs app logic.
Reusable code
Hire Swift developers at Altoros to build a single codebase responsible for executing the same business logic across the entire Apple ecosystem, as well as Windows, Linux, etc.
Faster updates
Achieve ease of maintenance by synchronizing and deploying updates across multiple platforms, minimizing manual effort.
Low memory footprint
To minimize memory usage, Swift utilized dynamic libraries instead of static ones. The latter are locked into the code, increasing the size of executable files and prolonging loading times. In contrast, the dynamic Swift libraries are loaded on demand. Swift also relies on its native ARC technology to track and automatically manage memory resources.
Ease of maintenance
Swift's concise, easy-to-read syntax coupled with automation of routine tasks helps developers to focus on improving the app and delivering new functionality.
Frequently asked questions
What tech stack does Altoros Labs use for Swift app development?

We use a variety of tools and frameworks such as Xcode, CocoaPods, SwiftLint, Alamofire, and Firebase for Swift app development. We also have experience with other technologies such as Objective-C, C++, and Java, which allows us to provide cross-platform solutions for our customers.

Why do businesses need Swift app development services?

Swift is a modern and efficient programming language that is optimized for iOS development. Swift offers many benefits, including better performance, scalability, and security. By using Swift app development services, businesses can create high-quality applications that meet the needs of their users and improve their operations. Additionally, Swift allows for easier maintenance and updates, which can save time and resources in the long run.

How much does it cost to outsource Swift app development for a project?

The cost of outsourcing Swift app development can vary depending on the scope and complexity of the project. Altoros Labs offers flexible pricing models that can be tailored to meet the customer's budget and requirements. We provide a transparent pricing policy and provide detailed cost estimates to our customers before starting any project. Contact us for more information on pricing for your specific project.

Many apps use Swift, which is a popular open-source programming language. Several top organizations, including Facebook, Slack, WhatsApp, LinkedIn, and Uber, have developed apps using Swift.
Seeking a solution like this?
Contact us and get a quote within 24 hours