Hire iOS App Developers
Reduce the time and effort spent on hiring.
Our iOS developers are here to boost your business. Receive prequalified CVs
Our services
Custom iOS app development
iOS developers at Altoros provide top-notch, robust, and scalable iOS apps that facilitate customer experience and engagement.
Application UX/UI design
Our iOS developers employ a thoughtful approach to mobile versioning, ensuring a great performance experience for end users, as well as a better rank in the App Store.
Application upgrading and migration
Our team of iOS developers will help you smoothly migrate your application, guaranteeing that no blunders are discovered later.
iOS app development consultation
Get the necessary consultation services, including strategic advice or technical guidance for your iOS solution. Our iOS developers are well-versed in new technologies and possess the knowledge to deliver the best solution for your business.
Integration with third-party systems
Our team of iOS developers is ready to assist in integrating third-party apps with your iOS solution. We ensure that you get the best of iOS features at your fingertips.
iOS app maintenance and support
Whether you need to upgrade, support, or maintain your iOS app, our iOS development team is here to help you. We will handle every aspect of your business and keep your app up-to-date.
Extend your in-house talent with iOS experts
Whether it's a short-term or a long-term project, don't compromise on the quality of talent you work with. Altoros handpicks only the top iOS developer through a 6-stage screening process.
A free 2-week trial period/money-back guarantee
You do not have to pay if you are not satisfied with our work
Middle iOS Developer
Professional skills
Languages: Objective-C, Swift
Frameworks: UIkit, Core Graphics, Core Data, Core Location, Core Image, AFNetworking, Core Motion
Senior iOS Developer
Professional skills
Languages: Objective-C, Swift
Frameworks: AppKit, Foundation, UIkit
Libraries: BonMot, Toast-Swift, SwiftLint, Firebase Crashlytics
iOS Team Lead
Professional skills
Languages: Swift
Frameworks: iOS SDK
Tools: Core Location, MapKit, Realm, Core Data, CoreBluetooth
Databases: Firebase, SQLite, Realm, Core Data
Why choose Altoros as an iOS development partner?
We have a vast portfolio across different business domains. This helps us to create feature-rich iOS apps for various industries. All our iOS developers can boast of advanced development skills and the knowledge of the latest techniques.
Quick onboarding process. By hiring dedicated iOS developers at Altoros, you rely on our top talent to deliver high-end solutions for you. Find the best fit for your project and focus on the development of your business goals primarily.
100% transparency. Altoros employs a unique methodology of programmers' performance assessment providing transparency of individual input into the product development within a given period.
94% of our projects come upon recommendations from our former customers, which demonstrates a high level of trust among our customers.
Our clients speak
Since the company's foundation in 2001, Altoros has gone a long way to build strong technology expertise that has received a lot of positive customer testimonials.
Our customer satisfaction rate is95%according to our NPS surveys held on a 3-month basis. Learn more about our customers.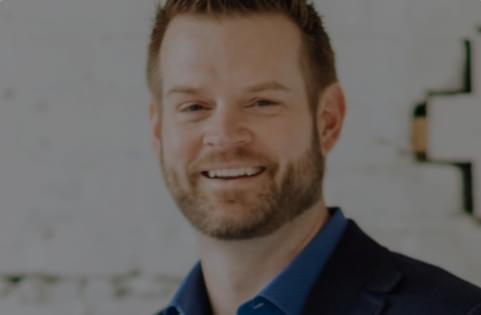 70%
APPLICATION'S OVERALL UPTIME AND PERFORMANCE IMPROVEMENTS

"I would definitely recommend Altoros for software development projects. It has been a pleasure working with them. There is a huge commitment from the team. The code quality and communication are top-notch. Absolutely would recommend hiring Altoros for software needs."
Landon Swan, Co-founder of Likefolio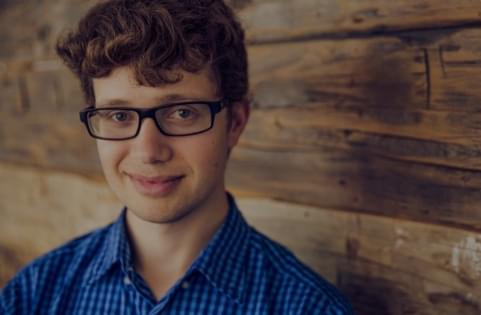 95%
ELIMINATION OF SERVICE BREAKDOWNS

"The remit of the Altoros ops folks is to locate and stabilize a malfunctioning service and report it to the engineering team. If they can't stabilize it, they have permission to wake us up, but that's only happened once."
Laurie Voss, Cofounder and COO at npm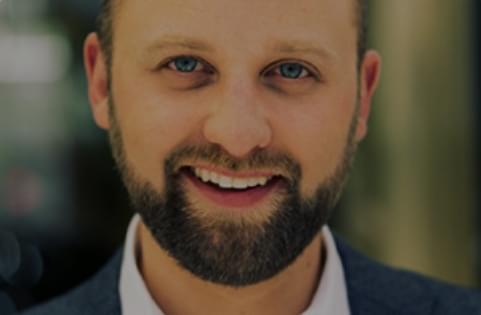 2x
Doubled our customer base and rolled out several new product lines

"In collaboration with our in-house team, our Altoros contractors swiftly identified and articulated critical paths against our roadmap. Altoros contractors were able to dive in from day one and meaningfully contribute to our engineering organization."
Alex Scott, Co-founder at Revere
Why choose iOS application development for business?
Build scalable and secure mobile apps with flexible user experience on top of iOS. The operating system provides a set of cutting-edge technologies and tools that can be easily integrated into existing systems. With Swift and Xcode under the hood, iOS is even more appealing to develop modern apps that are easy to create and debug. The developed apps are also available on all Apple operating systems (iOS, IPadOS, tvOS, and watchOS) and server-side platforms (e.g., Linux).
Hire iOS consultants at Altoros to help with a development roadmap, migrate or upgrade the existing app while providing support and maintenance of your solution.
Frequently asked questions
Why should we hire iOS app developers at Altoros?

At Altoros, we enable you to hire your dedicated iOS developer or a team of iOS developers from a pool of 350+ experienced and pre-vetted experts. iOS developers at Altoros provide full-cycle development solutions addressing the technical requirements of your business. Clear accountability, timelines, a proven methodology, as well as well-structured processes are provided.

How can we check the quality of the code of iOS app developers?

We have a team of project managers, developers, and designers who will be working on your project. We also track the percentage of completed tests, a percentage of unit test coverage, as well as run code-review procedures that are included in the feature life-cycle delivery. Besides, you will continuously be updated on the progress during each development stage.

What is the onboarding process of a dedicated iOS developer in your company?

Hiring at Altoros is simple. You can reduce the time and effort spent on hiring and focus on your business goal. We will give you a price estimate within 48h.

At Altoros, we have flexible engagement models. You can choose from the following options:

A dedicated team
Fixed pricing
Time and material pricing

In each specific case, we help customers choose the most appropriate model or a combination of several models with no hiding costs. Contact us shortly, and we will define the best model for you.

Can you help with iOS/web migration?

Yes, our mobile app development process includes full-stack development to your current iOS application migration and maintenance. iOS app developers at Altoros can help you migrate apps to another platform, make some upgrades to your app, as well as provide testing and bug fixing.
Related cases
1400+

projects delivered in

30+

countries.
Check out business challenges we have solved. More information on a particular iOS project and other stories of success will be sent on demand.
Contact us and get a quote within 24 hours