Hire Java Developers
Start your project within 72 hours. We will help you to quickly onboard
qualified engineers and consultants for Java app development.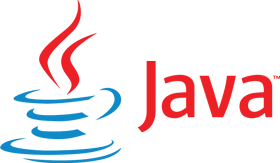 Receive prequalified CVs
Our services
End-to-end custom Java development
Hire Java developers to build web, mobile, and desktop solutions or improve existing software, while ensuring seamless integration with the established ecosystems and workflows. As an experienced Java software development company, we enable your business to innovate quickly and scale continuously to meet customer demands.
Application porting to Java
Choose us as a Java development company to benefit from vast expertise in migrating disparate application components to Java and get a unified solution. Make your software scalable both vertically or horizontally with Java development services at Altoros.
Migration and replatforming
We extract business logic from the existing system and perform an incremental decoupling of a monolith to a microservices-based architecture. Specializing in Java web application development, our company also performs front-end migrations to improve user experience.
Cloud enablement
Along with Java software development services, Altoros provides a team of certified cloud architects, administrators, and DevOps engineers to implement, automate, and manage private and hybrid clouds to make your IT infrastructure more flexible and scalable.
Consulting services
Employ a Java development company to evaluate the validity of your idea and get a consultation on all aspects of project development. Java engineers at Altoros will define a detailed technology roadmap for existing apps and help with rapid MVP development.
API development and integration
Java software development services include API development and integration, as well as consulting. Our experts use REST, XML-RPC, JSON, SOAP, and other protocols to establish proper API interaction.
Partnering with
We contribute to
Certifications
Extend your in-house talent with Java experts
Outsource Java development to a team with extensive expertise in back-end and front-end technologies, databases, and cloud services.
A zero-risk 2-week trial period
Pay only if you are satisfied with our work
Middle Java Developer
Professional skills
Languages: Java, JavaScript, Python, C/C++
Frameworks: Java ecosystem, Angular, Scikit-learn, Pandas, NumPy
Tools and technologies: Emacs, IntelliJ IDEA, Sublime
Senior Java Developer
Professional skills
Languages: Java, JavaScript
Frameworks: Spring Core, Spring Secure, Spring Data, Spring Boot
Tools and technologies: HTML, CSS, Git, SVN, Ant, Maven, Jenkins
Databases: MySQL, PostgreSQL, Oracle, MongoDB, SQLite
Java Team Lead
Professional skills
Languages: Java, C#, C/C++, JavaScript, SQL, VBScript
Frameworks: Apache Struts, Spring, Hibernate
Tools and technologies: SVN, CVS, Apache Maven, Web Services
Databases: MySQL, Oracle
Our customers speak
Since the company's foundation in 2001, Altoros has gone a long way to build a team of full-stack developers with solid technology expertise that has received a lot of positive customer testimonials.
Our customer satisfaction rate is95%according to our NPS surveys held on a 3-month basis. Learn more about our customers.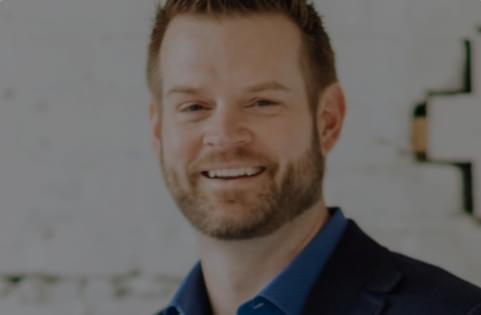 70%
APPLICATION'S OVERALL UPTIME AND PERFORMANCE IMPROVEMENTS

"I would definitely recommend Altoros for software development projects. It has been a pleasure working with them. There is a huge commitment from the team. The code quality and communication are top-notch. Absolutely would recommend hiring Altoros for software needs."
Landon Swan, Co-founder of Likefolio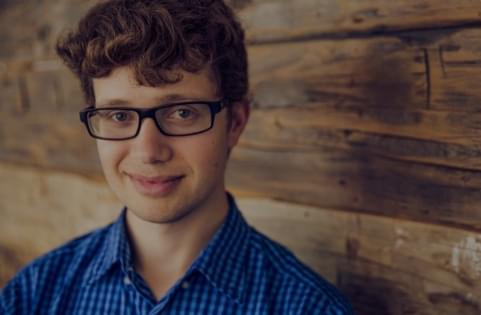 95%
ELIMINATION OF SERVICE BREAKDOWNS

"The remit of the Altoros ops folks is to locate and stabilize a malfunctioning service and report it to the engineering team. If they can't stabilize it, they have permission to wake us up, but that's only happened once."
Laurie Voss, Cofounder and COO at npm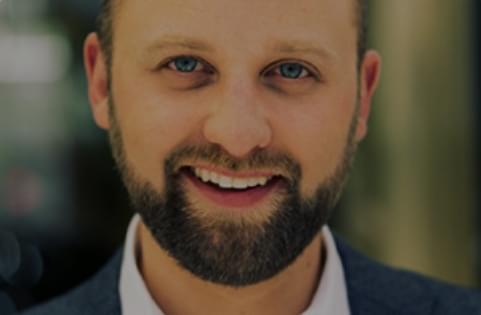 2x
Doubled our customer base and rolled out several new product lines

"In collaboration with our in-house team, our Altoros contractors swiftly identified and articulated critical paths against our roadmap. Altoros contractors were able to dive in from day one and meaningfully contribute to our engineering organization."
Alex Scott, Co-founder at Revere
Why use Java for software development?
Java is platform-agnostic, which differs the technology from other programming languages. You can create apps to run on any platform of choice—Windows, macOS, or Linux—that supports a Java virtual machine.
Altoros is a Java application development company that helps customers to ensure a high level of security and performance.
Frequently asked questions
What are the benefits of choosing Altoros for Java software development?

As a Java development services provider, Altoros brings years of experience in Java technologies to the table. Our team of Java developers has experience in building complex Java solutions for clients worldwide. We deliver customized and scalable Java-based software that suits your business needs. Additionally, we use agile development methodologies and DevOps practices to ensure efficient collaboration, rapid feedback, and continuous improvement.

What tech stack does Altoros use for Java development?

We use a comprehensive tech stack for Java development, including Java SE/EE, Spring, Hibernate, Apache Struts, JSP, Servlets, JSF, and more. Additionally, we use modern tools such as Eclipse, NetBeans, IntelliJ IDEA, Jenkins, JUnit, and Selenium for testing and deployment.

How can outsourcing Java development benefit my business operations?

Outsourcing Java development to a reliable vendor like Altoros can help you reduce development costs and time-to-market. Additionally, it allows you to access a pool of experienced Java developers without incurring the cost of hiring an in-house team. Moreover, outsourcing Java development enables you to focus on your core business functions while leaving the software development to the experts.

How much does it cost to outsource Java software development for my project?

The cost of outsourcing Java software development will depend on several factors such as project scope, complexity, and duration. At Altoros, we offer flexible engagement models such as Time & Material, Fixed Price, and Dedicated Team, which are designed to suit your budget and business requirements. Contact us for a personalized quote based on your project needs.

Can I switch to you from another software development provider?

At Altoros, we are equipped to take on legacy projects of any size and complexity. We have a well-established knowledge transfer and onboarding process in place to ensure a smooth transition for our clients when switching from another software development provider.
Related cases
1400+

projects delivered across

30+

countries.
We can share more information on a particular project or industry-specific case studies around Java app development. Please do not hesitate to reach out to us with a request!
Contact us and get a quote within 24 hours