Custom Healthcare Solutions
Altoros develops custom healthcare solutions to streamline hospital workflows, increase diagnostics accuracy, and promote preventive medicine.
Build secure and scalable medical mobile applications and software systems Get a consultation
We offer healthcare software development services for:
Medical software vendors and startups
Manufacturers of medical equipment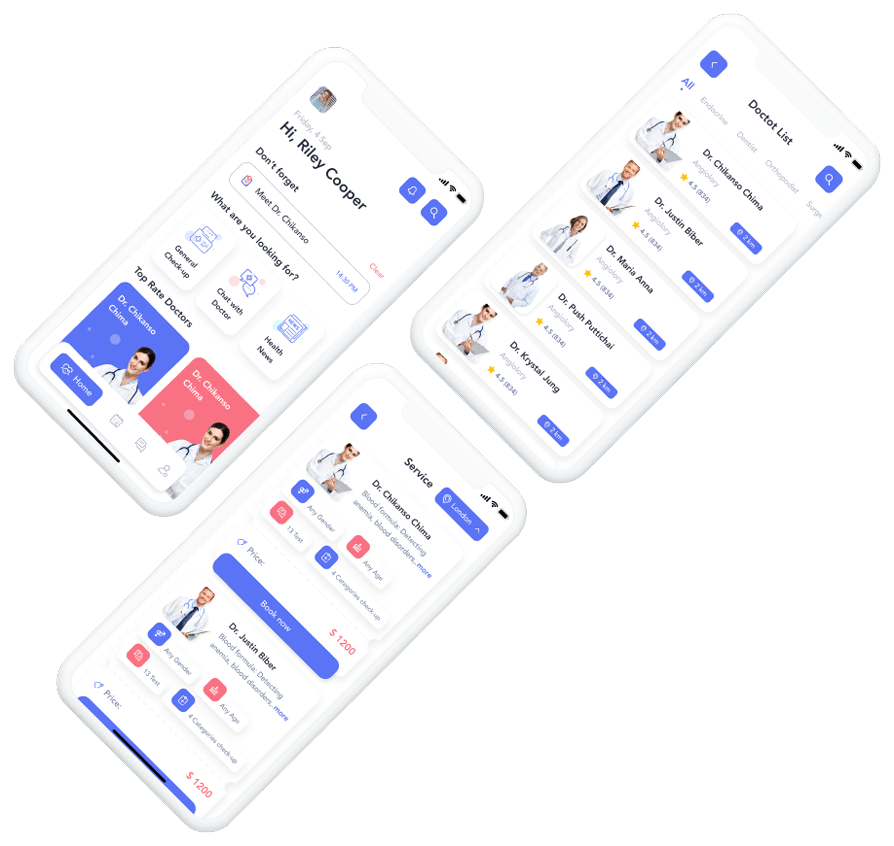 Data engineering
Healthcare app developers at Altoros can help you to process terabytes of data from disparate sources and extract valuable insights.
Data warehousing
Quickly aggregate, process, structure, and store medical data (insurance claims, patient documents, medical images, etc.). Ensure uninterrupted access to business-critical information by building a highly available data storage.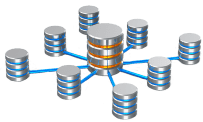 Data migration
Migrate sensitive information from legacy applications to a modern system and benefit from improved security, ease of maintenance, timely upgrades, etc.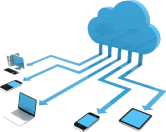 Data integration
Integrate data from EHRs/EMRs, the IoTdevices, lab results databases, payment systems, etc. Save time on manual synchronization and eliminate redundancy or inaccuracy by implementing an effective data governance strategy, using data stewards to maintain consistency, etc.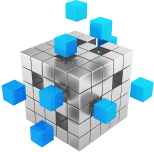 Predictive analytics
Predict the number of missed appointments and manage doctors' schedules accordingly. Determine patients at risk of developing infections/chronic diseases and project the severity of symptoms.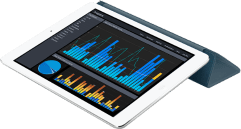 Internet of Things
Altoros is a company providing custom software development services for healthcare organizations looking to provide uninterrupted care through remote patient monitoring, predictive maintenance of medical equipment, etc. Utilizing connected devices coupled with cloud-native technologies, doctors can remotely monitor patient health status and medication intake, control dosage, etc.
Proactive maintenance
Check the condition of medical equipment in real time with the help of sensors, radio-frequency identification (RFID) tags, etc., and further visualize the data with easy-to-comprehend dashboards to minimize manual supervision and enable predictive maintenance.
Personal health tracking
Monitor patients' blood pressure, glucose levels, heart rate, calorie intake, breathing quality, sleep cycles, etc., streamlining diagnostics and enabling doctors to take immediate action in case of emergency. Promote patients' self-care with such devices as fitness activity trackers, automatic medication dispensers, etc.
Replenishing drug supplies
Developers experienced in the healthcare industry build inventory management systems coupled with RFID tags and barcodes to automatically track supply levels. Streamline the process by notifying facility staff when a drug needs restocking and automatically placing resupply orders.
Smart medical devices
Smart devices (e.g., connected inhalers) are assigned to patients with asthma/сhronic obstructive pulmonary disease to enable precise control over medication dosage without additional supervision. This practice can help to reduce various side effects by up to 90%, improving treatment effectiveness.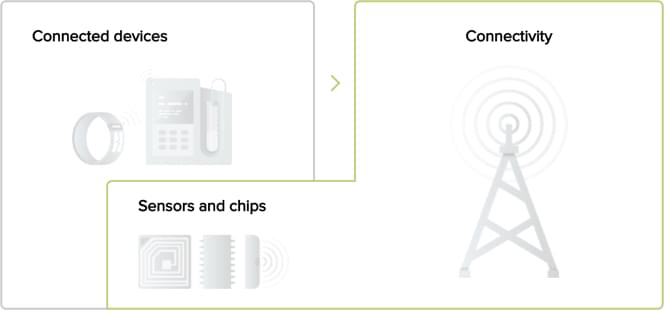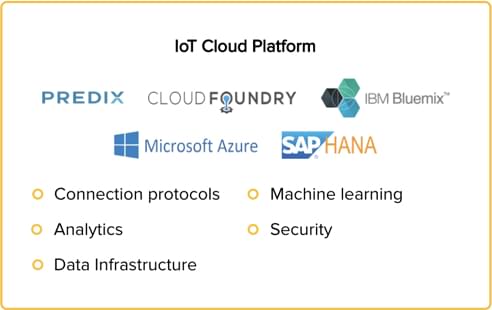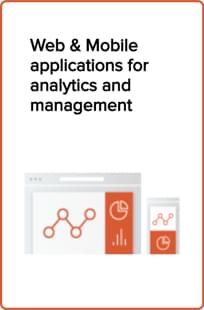 Why companies choose our services
Proven expertise
With 20+ years of experience in the IT industry, Altoros has successfully delivered dozens of projects to Global 2000 companies worldwide.
A highly skilled team
Our team comprises middle- and senior-level software developers with 5+ years of experience in the IT industry. On top of that, all our engineers have a B2 level of English or higher.
Cloud-native development
Develop resilient, highly available, and scalable cloud-native applications with the microservices architecture, continuous integration/delivery automation, and containers. Following the Agile methodology principles, engineers at Altoros deliver in frequent iterations, satisfying changing customer needs.
Security and compliance
We utilize encryption, monitoring, logging, multifactor authentication, role-based access control, and continuous vulnerability scanning to securely store sensitive information. As a proficient company developing software for hospitals, Altoros ensures compliance with the Health Insurance Portability and Accountability Act (HIPAA) and the General Data Protection Regulation (GDPR).
Data analytics
With vast expertise in data engineering, Altoros enables customers to generate useful insights, evaluate the effectiveness of treatment, and improve health outcomes.
Maintenance and support
We provide 24/7 maintenance and support services for healthcare software, including monitoring and effective troubleshooting of the application across all levels (infrastructure, platform, etc.).
Contact us and get a quote within 24 hours