Hire .NET Developers
Onboard qualified .NET developers quickly.
Focus on your project rather than hiring staff.

Receive prequalified CVs
Our services
Full-cycle .NET application development
Delivering reliable solutions and highly flexible cross-platform applications built on .NET. Our dedicated team will help you to automate the existing workflows, streamline business processes, and facilitate data management. We also offer ASP.NET development services to build dynamic web applications and APIs.
.NET application modernization
Altoros brings a strategic shift by transforming business-critical legacy software. Our experts perform .NET modernization with zero downtime, while satisfying your business requirements around functionality, performance, ease of maintenance, infrastructure resources utilization, etc.
.NET application containerization
Using Azure Kubernetes Service, we containerize .NET applications to automate deployment, patching, scaling, etc. By moving applications to the cloud of choice, the dedicated team at Altoros ensures high availability, scalability, and data security.
.NET application maintenance and support
As a company with .NET development expertise, we offer 24/7 professional support and maintenance. Experts at Altoros will enable monitoring, alerting, timely backups, and disaster recovery to ensure security, reliability, and fault tolerance.
.NET application migration
Hire ASP.NET developers at Altoros to migrate legacy software to a microservices-based architecture. ASP.NET development services at Altoros include cross-technology porting to improve performance, security, scalability, and resilience. Our experts will transform your apps without downtime to protect mission-critical data and maintain uninterrupted performance.
Remote full-stack development
70% of engineers responsible for custom .NET development at our company are full-stack experts with 7+ years of experience in the IT industry. In addition to rich expertise in modern technologies and programming languages, such as ASP.NET, VB.NET, ASP.NET MVC, WCF, Entity Framework, C#, etc., we offer a risk-free trial period and team retention guarantee.
Extend your in-house talent with .NET developers
Facilitate the development process with a team of experienced engineers, architects, and project managers. Hire .NET developers with a proven experience in designing scalable architectures, building enterprise-grade systems, and operating high-traffic production environments.
A free 2-week trial period/money-back guarantee
You do not have to pay if you are not satisfied with our work.
Middle .NET Developer
Professional skills
Languages: C#, JavaScript, SQL
Frameworks: .NET, Entity Framework, jQuery, jQuery UI
Tools and technologies: MS Visual Studio, SQL Server Management Studio
Senior .NET Developer
Professional skills
Languages: C#, JavaScript, SQL
Frameworks: .NET Framework, Entity Framework, NHibernate, jQuery, Angular
Tools and technologies: ASP.NET MVC, ASP.NET Web Forms, ASP.NET Web API, Azure DevOps
Databases: MS SQL Server
.NET Team Lead
Professional skills
Languages: C#, JavaScript, TypeScript
Frameworks: .NET Core, .NET, Angular, WCF, EF Core/EF//ADO.NET
Tools and technologies: Visual Studio, VS Code
Databases: MS SQL Server, Azure SQL, CosmosDB, MySQL
Why choose Altoros as a .NET development partner?
With 12+ years of experience in .NET and 50+ solutions delivered yearly, our .NET engineers can scale your product development, as well as meet non-functional requirements, thus saving 100% on the production.
At Altoros, you can get access to skills and expertise of 40+ .NET engineers and find the best-fit talent. 90% of all our developers are of senior- or mid-level.
Hire top-performing .NET developers within 72 hours. Our experts are ready to shrink 3 months into 2 weeks and deliver a backlog, clarify requirements, and ramp up the start.
94% total customer satisfaction. Based on surveys held with net promoter score on a regular basis, we proved to deliver positive customer experience.
Our customers speak
Since the company's foundation in 2001, Altoros has gone a long way to build a team of full-stack developers with solid technology expertise that has received a lot of positive customer testimonials.
Our customer satisfaction rate is95%according to our NPS surveys held on a 3-month basis. Learn more about our customers.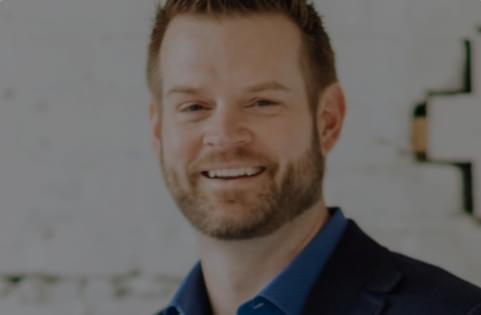 70%
APPLICATION'S OVERALL UPTIME AND PERFORMANCE IMPROVEMENTS

"I would definitely recommend Altoros for software development projects. It has been a pleasure working with them. There is a huge commitment from the team. The code quality and communication are top-notch. Absolutely would recommend hiring Altoros for software needs."
Landon Swan, Co-founder of Likefolio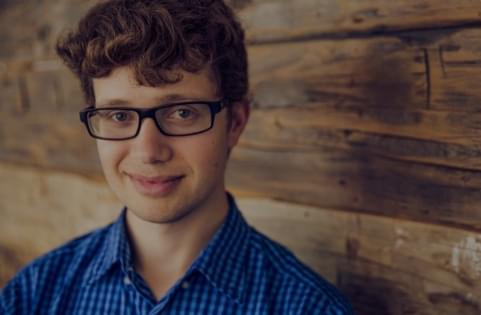 95%
ELIMINATION OF SERVICE BREAKDOWNS

"The remit of the Altoros ops folks is to locate and stabilize a malfunctioning service and report it to the engineering team. If they can't stabilize it, they have permission to wake us up, but that's only happened once."
Laurie Voss, Cofounder and COO at npm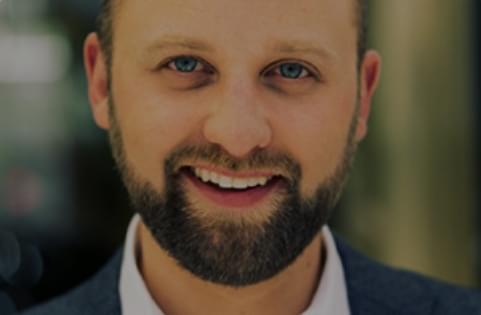 2x
Doubled our customer base and rolled out several new product lines

"In collaboration with our in-house team, our Altoros contractors swiftly identified and articulated critical paths against our roadmap. Altoros contractors were able to dive in from day one and meaningfully contribute to our engineering organization."
Alex Scott, Co-founder at Revere
Why hire .NET developers?
Our company with extensive .NET development expertise builds efficient and robust apps for any device type (desktop, tablet, or mobile). Applications built on .NET benefit from a highly secure development environment with indispensable data protection mechanisms (Windows authentication, cryptography algorithms, etc.). The technology also offers flexible deployments and the ability to run multiple .NET versions on a single computer to handle different scenarios.
Hire .NET developers at Altoros and transform your idea into a fully fledged product!
FAQs
Does Altoros provide .NET consulting services?

Yes, Altoros offers .NET development and consulting services. Our main strength lies in flexibility. With an extensive talent pool, Altoros can build complex products from the ground up or empower the existing team through training and knowledge sharing. We will provide access to 350+ experts. Hire .NET developers and consultants based on their core expertise and industry experience. 92% of our employees are senior- or mid-level engineers with degrees in computer science or mathematics.

Why should we choose Altoros as a .NET development company?

A key differentiator between us and other .NET development companies is that we offer a money-back guarantee. At Altoros, customer satisfaction is a top priority. If you are not satisfied with the results achieved, we will not charge you for the work done by our developers during the two-week trial period.

Do you have a .NET development team available?

As a company with ASP.NET development expertise, Altoros can extend your in-house talent by providing a dedicated team of engineers, architects, and project managers. In addition to the knowledge of industry best practices and the Agile methodology, our developers build production-grade solutions and resilient, highly available systems. Reach out now to receive an estimate within a day.

How long does it take to hire a dedicated .NET developer from Altoros?

To ensure your project is delivered on time, our dedicated software engineers start writing code in just 48 hours from contract signing. The team at Altoros is experienced in multiple industries (finance, healthcare, e-commerce, transportation, automotive, manufacturing, education, and telecommunications, etc.), which helps to speed up onboarding. Contact us to get a quote.
Related cases
1400+

projects delivered in

30+

countries.
We share more details around a particular .NET project and other stories of success on demand. Please do not hesitate to reach out to us with a request!
Contact us and get a quote within 24 hours