Hire React Native Developers
React Native development services at Altoros help companies to build customer-centric software across multiple platforms.

Receive engineers' CVs
React Native development services
Mobile application development
Hire React Native developers at Altoros to design a refined architecture, utilize a modern technology stack, and build secure mobile apps. Following the guidelines by Google/Apple, we ensure that the apps we deliver enjoy high ratings on Google Play/App Store.
Cross-platform development
Build a single codebase responsible for business logic and make platform-specific customizations to deliver a flawless user experience across iOS, Android, Windows, etc. We provide React Native app development services, helping businesses to Rreduce development and maintenance costs, facilitate time to market, and reach a broader audience.
Migration to React Native
Migrate existing applications with no downtime, ensuring uninterrupted user experience and avoiding any data loss during the transformation. As a company with profound React Native development expertise, we help businesses to optimize performance, resolve security issues, achieve ease of maintenance, etc.
Custom API development
Build robust and secure APIs, enabling seamless integration with your existing apps. React Native developers at Altoros utilize popular API development architectures (e.g., REST) and protocols (SOAP, XML-RPC, etc.) to meet all functional/nonfunctional requirements.
Consulting services
As an app development company with React Native expertise, we provide consulting services that help customers to turn business ideas into highly performant software. Experts at Altoros will assess the existing systems, identify bottlenecks, recommend a set of tools and technologies to fit the project requirements, outline areas for improvement, and deliver an implementation roadmap.
Ongoing support and training
In addition to React Native app development services, we provide technical support to fix any arising issues. Our experts will monitor your system's performance, execute security checks, and deliver timely updates. Altoros also offers hands-on training and knowledge sharing around React Native best practices.
Why choose Altoros as a React Native development partner?
Hire a React Native developer or a dedicated team that scales up and down on demand.
Сross-platform app developers at Altoros have 5+ years of experience in the IT industry.
The onboarding of React Native app developers at Altoros takes 72 hours after signing the contract. The first viable results are delivered in the following 1–2 weeks.
100% transparency and daily communication keep customers and developers on the same page.
We provide a two-week trial period and offer a money-back guarantee if you are not satisfied with our React Native application development services.
94% of projects are referred by former customers, which demonstrates high satisfaction with our services.
Our customers speak
Since the company's foundation in 2001, Altoros has gone a long way to build strong technology expertise that has received a lot of positive feedback.
Our customer satisfaction rate is95%according to our NPS surveys held on a 3-month basis. Learn more about our customers.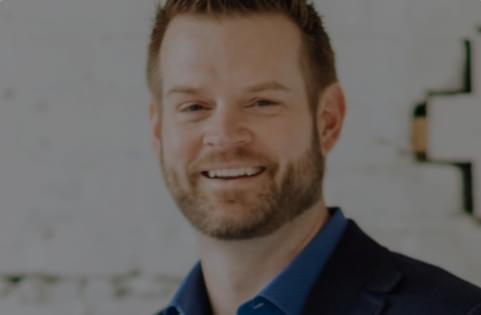 70%
APPLICATION'S OVERALL UPTIME AND PERFORMANCE IMPROVEMENTS

"I would definitely recommend Altoros for software development projects. It has been a pleasure working with them. There is a huge commitment from the team. The code quality and communication are top-notch. Absolutely would recommend hiring Altoros for software needs."
Landon Swan, Co-founder of Likefolio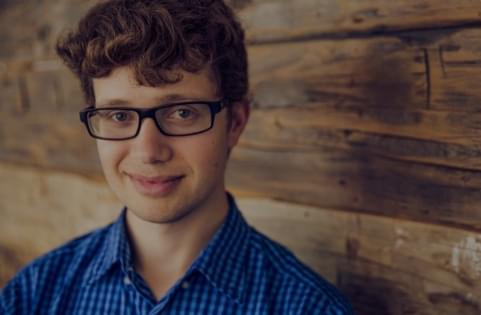 95%
ELIMINATION OF SERVICE BREAKDOWNS

"The remit of the Altoros ops folks is to locate and stabilize a malfunctioning service and report it to the engineering team. If they can't stabilize it, they have permission to wake us up, but that's only happened once."
Laurie Voss, Cofounder and COO at npm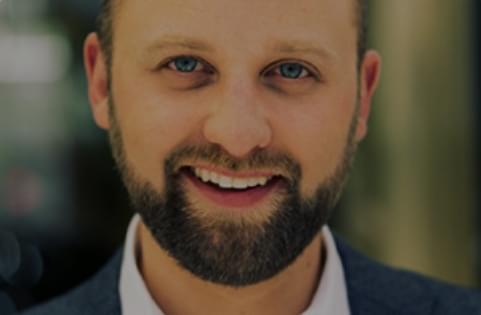 2x
Doubled our customer base and rolled out several new product lines

"In collaboration with our in-house team, our Altoros contractors swiftly identified and articulated critical paths against our roadmap. Altoros contractors were able to dive in from day one and meaningfully contribute to our engineering organization."
Alex Scott, Co-founder at Revere
Why use React Native
React Native is a cross-platform framework that enables engineers to build fast, reliable, and easy-to-maintain apps for Android, iOS, Windows, etc. Reduce time to market by reusing up to 90% of the code when expanding to a new operating system.
A single codebase
As a development company with React Native expertise, we create reusable code to implement core business logic on several operating systems, sparing the need to deliver platform-specific functionality, thus saving valuable man-hours.
Ideal for prototyping
Employ React Native development services at Altoros to build a minimum viable product and validate the idea's feasibility on several platforms at once, receive early feedback from real users, present the app to potential investors, etc.
Faster release cycles
Thanks to the cross-platform nature of the framework, all the functionality is synchronized and seamlessly deployed across multiple operating systems without manual engineering effort.
Easy updates
With no need to spend time maintaining separate apps deployed across multiple platforms, engineering teams can release more frequent updates. Hire React Native app developers at Altoros to apply updates on the fly, sparing the need for end users to force-stop or reload the app and risk losing unsaved data.
A strong community
Thanks to frequent contributions from the community around the world, the innovative open-source technology is constantly evolving, facilitating the adoption curve for developers.
Frequently asked questions
Why use React Native for app development?

React Native offers modular architecture, native-like performance, code reusability, robustness, security, and faster and cost-effective development, making it an ideal choice for businesses of any size.

Can you convert a legacy app to a native app with React Native?

Yes, our experienced React Native developers can transform your existing legacy app into a fast and responsive native app quickly.

Why hire a React Native developer?

Our highly skilled developers focus on achieving your business goals and can help you build scalable cross-platform apps for iOS and Android platforms within the specified timeframe.

How long does it take to build a React Native app?

React Native is a JavaScript library that uses the same UI components as standard iOS and Android apps, allowing developers to build apps that closely resemble native apps in terms of appearance, feel, and performance. With JavaScript and React, you can bring those building blocks together quickly.

How different is React Native from React?

React Native is a tool used for developing mobile applications that are compatible with multiple mobile platforms simultaneously, providing applications with a native-like interface and performance. The implementation of such applications is simpler and cheaper compared to native development. React JS, on the other hand, is a JavaScript library used in web development. Both products are developed by Facebook.
Contact us and get a quote within 24 hours