Hire Android App Developers
Reduce the time, paperwork, and concerns of hiring.
Quick onboardnig up to 72 hours.

Receive prequalified CVs
Our services
Custom Android app development
We build Android apps with dynamic features, delivering top-notch performance, and are in line with your business requirements. Engineers at Altoros use the clean architecture approach to build reliable and extendable applications that solve business needs and users fall in love with. Following Google design and UX guidelines, we build apps that are subsequently featured on Google Play.
Web-based Android app development
Android app developers at Altoros use a comprehensive approach to application development analysing your business requirements, user experience, and app functionality. With our web-based Android apps, you can easily move your business operations to the next level.
Application UX/UI design
We help you to redesign existing solutions innovatively. Our Android developers will add functional and intuitive UX/UI components to your apps to provide an enhanced user experience.
Application upgrading and migration
Our team of Android developers will optimize your legacy mobile solution and port your existing apps for a better user experience. Convert your product into the next-gen app for Android devices to enable a better workflow of your business.
Android app maintenance and support
Altoros provide post-development support and maintenance for all the Android applications we deliver for you. Our team of top mobile developers is ready to support your project 24x7 and provide you with a stable performance of your app.
Android app development consultation
Altoros offers consultation services, including strategic advice or technical guidance for your Android solution. Our team of highly experienced professionals discuss your project requirements and deliver a detailed insight, as well as suggest improvements.
Extend your in-house talent with Android experts
Our developers focus on Android enables firms of all kinds to cement their presence in the Google Play Store with digital products built for scale.
A free 2-week trial period/money-back guarantee
You do not have to pay if you are not satisfied with our work
Middle Android Developer
Professional skills
Tools and technologies: Android Studio, MS Visual Studio, Eclipse, JSON
Databases: SQLite, Sybase, greenDAO
Senior Android Developer
Professional skills
Languages: Java, Kotlin
Tools and technologies: Android Studio, Eclipse, Android SDK, Git, Gradle, REST, GPS
Databases: SQLite
Android Team Lead
Professional skills
Languages: Java, Kotlin, JavaScript, C#, Java, Objective-C, Swift, Xamarin.Android, Xamarin.iOS
Frameworks: Angular, React, .NET Framework 3.5/4.0/4.5/5, .NET Core
Tools and technologies: Android Studio, Android SDK, Gradle, WebRTC, RxJava
Databases: SQLite, Realm
Why choose Altoros as an Android development partner?
94% of our projects come upon recommendations from our former customers, which demonstrates high satisfaction with all our services.
With a strong focus on data security, we follow OWASP secure coding practices and promote GDPR-compliance.
Ongoing support. You are never left alone with all emerging queries and technical issues. We keep improving the application to help you gain a competitive advantage in your industry.
Start a project within 72 hours. With the skills and experience in domains, we easily shrink 3 months into 2 weeks to deliver a backlog, clarify requirements, and ramp up the start.
Our clients speak
Since the company's foundation in 2001, Altoros has gone a long way to build strong technology expertise that has received a lot of positive customer testimonials.
Our customer satisfaction rate is95%according to our NPS surveys held on a 3-month basis. Learn more about our customers.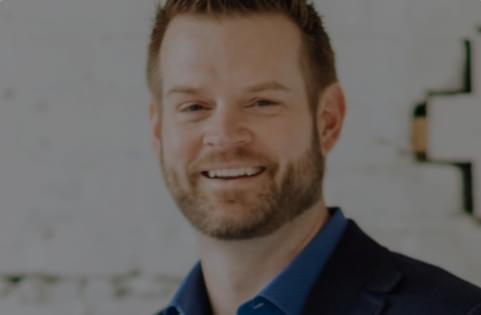 70%
APPLICATION'S OVERALL UPTIME AND PERFORMANCE IMPROVEMENTS

"I would definitely recommend Altoros for software development projects. It has been a pleasure working with them. There is a huge commitment from the team. The code quality and communication are top-notch. Absolutely would recommend hiring Altoros for software needs."
Landon Swan, Co-founder of Likefolio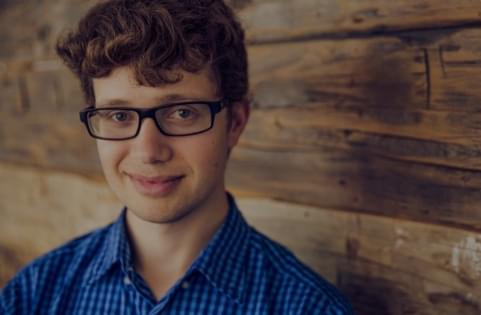 95%
ELIMINATION OF SERVICE BREAKDOWNS

"The remit of the Altoros ops folks is to locate and stabilize a malfunctioning service and report it to the engineering team. If they can't stabilize it, they have permission to wake us up, but that's only happened once."
Laurie Voss, Cofounder and COO at npm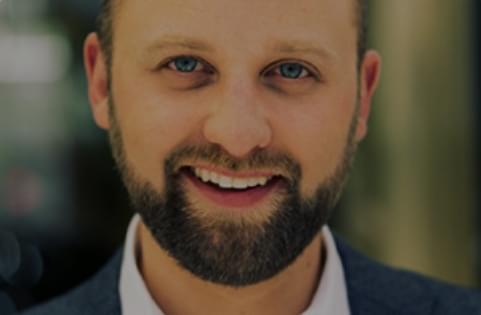 2x
Doubled our customer base and rolled out several new product lines

"In collaboration with our in-house team, our Altoros contractors swiftly identified and articulated critical paths against our roadmap. Altoros contractors were able to dive in from day one and meaningfully contribute to our engineering organization."
Alex Scott, Co-founder at Revere
Why consider using Android for business applications?
If you are looking for security, ease of development, customization, and integration with third-party apps as per your growing requirements, Android development is a perfect fit. Powered by native Google services and tools, Android-based apps meet the high standards of enterprise-grade mobile development. Thanks to the open-source nature of Android, developers can contribute to the project, thus helping the operating system to constantly evolve and mature to provide new capabilities to your business.
Hire Android developers at Altoros that can transform your idea into a fully-fledged product ready for Google Play, delivering strategic advice on feature implementation, migrate/upgrade the existing app, as well as provide maintenance and ongoing support.
Frequently asked questions
How can I hire Android developers at Altoros?

Just drop up a line about your business needs, and we will contact you back shortly. Android app developers at Altoros have extensive experience in developing apps for all devices. Our android app developers deliver native and cross-platform Android apps. Hire android engineers at Altoros along with back-end and web services support.

Why should I choose Altoros as my Android application development company?

We will look for a perfect Android app developer match for you. Choosing Altoros for your Android app development services means conquering the market of intuitive applications for mobile-first businesses. We have a diverse solutions portfolio in different business domains. 1200+ companies trusted us, be the next one. A 2-week trial period is provided.

What are the skills required for Android developers?

Android developers at Altoros have from 5–12 years of experience in the development of stable, market-specific, and secure applications. All the skills and knowledge obtained by our engineers are more than enough to help you build an impactful solution and win the market competition. As an Android app development company, we have a diverse portfolio, covering different domains, such as IoT, fintech, healthcare, and others.

What Android development services do you offer?

At Altoros, we provide full-cycle development from business analysis to a market launch. Whether you need a team of seasoned Android developers or remote long-term Android developers, we are ready to help you.

You need to provide us with a set of clearly defined business requirements. If your business requirements are still not defined, you can get a consultation at Altoros. Working in an agile manner, we respond quickly to any changes and needs of the market and can adapt to any situation.
Related cases
1400+

business goals reached through delivered solutions in

30+

countries.
Check out business challenges we have solved. More information on the Android development projects will be sent on demand.
Contact us and get a quote within 24 hours