End-to-End FinTech Software Development Services
Finance software developers at Altoros help FinTech startups and banks to manage risks and stay ahead of the curve by building custom apps or integrating third-party payment processing services.
87%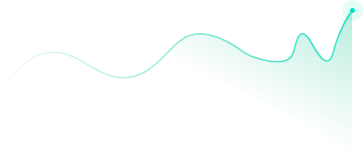 According to Research and Markets
"The global FinTech market is expected to grow by 23.58% in 2025."
Get a quote
Benefits we bring
FinTech consulting
Consultants at Altoros will analyze the project requirements and recommend the right technology stack to achieve development efficiency. We will also assess the existing system, detect bottlenecks, and deliver an elaborate strategy for improvements.
Target audience analysis
Our experts help companies to get a unified view of market trends and demand for innovation in a particular sector. Build a minimum viable product to identify user needs, gain feedback, and outline the features to include in the product to satisfy the needs of end users.
FinTech integration and automation
As a company with financial software development expertise, we automate core banking systems to minimize human involvement in payment processing, thus, reducing errors and improving security. FinTech software developers at Altoros also integrate third-party solutions, such as mobile peer-to-peer lending applications, data analysis tools, customer relationship management systems, etc.
Fraud detection and prevention
To ensure security during the development of banking and financial software, we use various proven anti-fraud methods, such as customer account verification, transaction tracking, fraud management filters, and point-to-point encryption. Developers at Altoros also ensure compliance with such industry regulations as anti-money laundering and Know Your Customer.
Mobile/online banking
Web and mobile app development for the finance industry enables unparalleled customer experience with secure and fast biometric authentication (e.g., using facial recognition or fingerprint scanning), quick action shortcuts (e.g., to make a payment), chatbots powered by artificial intelligence (AI), etc. Our developers also create customizable dashboards that facilitate budget planning and offer users a simple way to keep track of income/spendings.
Financial risk management
As a company with the FinTech software development expertise, we build robust data analytics solutions that use historical data to assess market volatility, estimate risks, and make informed financial decisions. We utilize AI to evaluate potential profits and liabilities associated with investment opportunities and provide recommendations.
Payments
With extensive experience in banking software development, Altoros builds payment gateways to enable secure online transactions. Integrate third-party services to extend the range of supported payment methods.
Data security and compliance
Finance software development services at Altoros enable companies to implement encryption, logging and monitoring, multifactor authentication, role-based access control, vulnerability scanning, penetration testing, etc. We abide by the General Data Protection Regulation, Payment Card Industry Data Security Standard, etc.
Automated reporting
Save time, prevent human error, and reduce paperwork by streamlining reporting workflows and eliminating manual tasks. Offer customers a convenient way to generate customizable reports in a few clicks with a web/mobile app.
User experience optimization
Partner with a professional development company to deliver applications that are intuitive, responsive, and easy to navigate. Following such best practices as the lean user interface model, reusable design patterns, multivariate testing, etc., we build apps that help to improve customer satisfaction.
Seeking a solution like this?
Contact us and get a quote within 24 hours