End-to-end provider of fintech development services
We help fintech startups and financial institutions to manage risk and stay ahead of the curve by developing financial software solutions and integrating them with third-party systems while ensuring stable operation of financial systems.
87%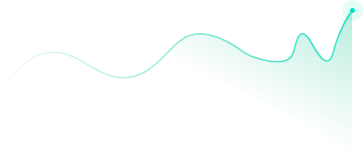 According to Deloitte
"Three billion is the forecasted number of global users that will have access to retail banking services through smartphones, tablets, PCs, and smartwatches by 2021."
Get a quote
Benefits we bring
Fintech Integration and Automation
We provide unified solutions to both automation and integration with third-party services to streamline your processes end-to-end and provide you with secure software.
Fraud Detection and Prevention
We use vulnerability assessments and security solutions to identify and prevent fraudulent activities as well as analyze threats.
Enhanced Consumer Banking
Get innovative and secure financial software, next-generation mobile and web application to enhance your business and win customers' trust. We offer advanced technologies like ML/AI, chatbots, or facial recognition.
Financial Risk Management
Our custom fintech solutions help you to overcome volatility of markets, by collecting and processing real-time data, evaluate assets risk management and calculate operational risks.
Secure Payment Processing
As an experienced fintech software services provider, we provide secure payment and billing processing. Take benefits of an easy-to-use payment experience by means of contactless and cordless payments, e-wallets, and mobile payments.
Data Security and Privacy
Altoros's experts help you meet security and regulatory requirements, keep your data secure and protected. With extensive expertise in developing custom fintech solutions, we modernize legacy infrastructures and provide you with regulatory compliance software.
Related cases
Explore how our banking and financial software solutions win your customers' trust and allow for facilitating revenue streams.
Contact us and get a quote within 24 hours