Develop the Digital Future
Top-notch software development services and solutions for innovators. Enable digital transformation now!
Custom Software Development for Companies
Expand your business opportunities to reach its full potential. Improve your operational processes now!
Reliable Software Development Provider
We are proud that leading companies create and empower their most important processes with Altoros. 750+ happy customers.
Let's discuss your idea
Our services
We develop and implement custom software solutions tailored to your business needs, as well as focus on automating the existing workflows and facilitating data management. We have over 350+ remote specialists ready to boost your project.
750+ happy clients across the globe
Learn more about our customers
We highly recommend Altoros to rapidly build complex applications using cutting edge technologies. Again, great job!
Christopher Adorna
User Experience consultant, Sony Design center
We had experience with Altoros on a previous project, and when it came to resourcing at Revere we looked to Altoros for the experience and flexibility we needed. In collaboration with our in-house team, our Altoros contractors swiftly identified and articulated critical paths against our roadmap. Altoros contractors were able to dive in from day one and meaningfully contribute to our engineering organization.
Alex Scott
Co-founder at Revere
The remit of the Altoros ops folks is to locate and stabilize a malfunctioning service and report it to the engineering team. If they can't stabilize it they have permission to wake us up, but that's only happened once.
Laurie Voss
Co-Founder and COO, NPM
Our technology stack
Angular
Angular software engineers at Altoros provide high-quality consulting and development services to our customers by creating progressive, dynamic, and scalable enterprise-grade apps, as well as single-page apps with reusable components.
Engineering team: 23+
Projects: 34
Avg. expertise: 5+
React
ReactJS development team at Altoros has extensive expertise in developing high-performance and scalable apps including as e-commerce solutions, trading platforms, web-based video apps, along with other IT solutions for customers from all over the world.
Engineering team: 23+
Projects: 21
Avg. expertise: 5+
Java
For 20+ years, Java developers at Altoros have been helping customers to develop high-load, distributed, secure, and fail-safe solutions.
Engineering team: 40+
Projects: 69
Avg. expertise: 15+
.NET
The engineering team at Altoros help companies that adopt .NET across their software products to accelerate time-to-market and increase return on investment. We use ASP.NET, .NET, and .NET Core for .NET building, delivering web, desktop, mobile, cloud, and IoT solutions.
Engineering team: 40+
Projects: 80+
Avg. expertise: 12+
Node.js
Our expert team builds web, mobile, and desktop solutions based on the latest frameworks and databases. Node.js technology has been successfully applied in a wide range of real-time apps such as CRM, project management systems, chat apps, and web portals.
Engineering team: 15+
Projects: 20+
Avg. expertise: 7+
Ruby
Our Ruby on Rails developers have extensive experience in delivering applications faster and in an agile way, relying on mature practices of software development life cycle, QA procedures, and test-driven development.
Engineering team: 15+
Projects: 30+
Avg. expertise: 12+
Hadoop
Altoros provides focused big data consulting and development services. Underpinning big data systems with top-notch databases and frameworks, such as Mongo, Hadoop, and Spring, we ensure high-level data engineering.
Engineering team: 10+
Projects: 9
Avg. expertise: 7+







About Altoros
Team of experts focused on your goals
With a strong team of full-stack software engineers and consultants, we help our clients to achieve unsurpassed quality at all stages of web, mobile, and desktop application development. By providing multiple time-zone teams and different formats of working (onsite, remote, hybrid, etc.), we help organizations across the globe to gain sustainable competitive advantage through the adoption of innovative technologies.
Learn more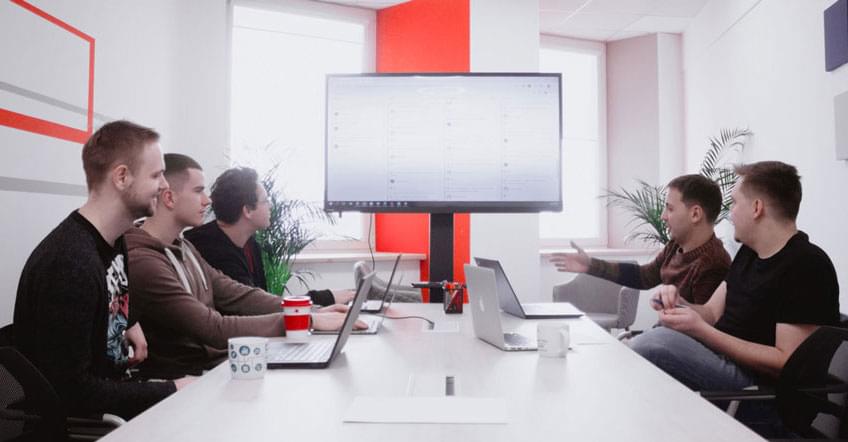 of Customers Recommend Altoros
Quick Onboarding (up to 72h)
Access to the Skills and Expertise of 350+ Engineers
Contact us
Contact us and get a quote within 24 hours