Telecom Software Development Services
Design top-of-the-line solutions to simplify communication, optimize workflows, and generate new revenue streams.
Get a consultation
Altoros develops custom software for the following telecom companies
Media and streaming service providers
Voice over Internet Protocol (VoIP) providers
Independent software vendors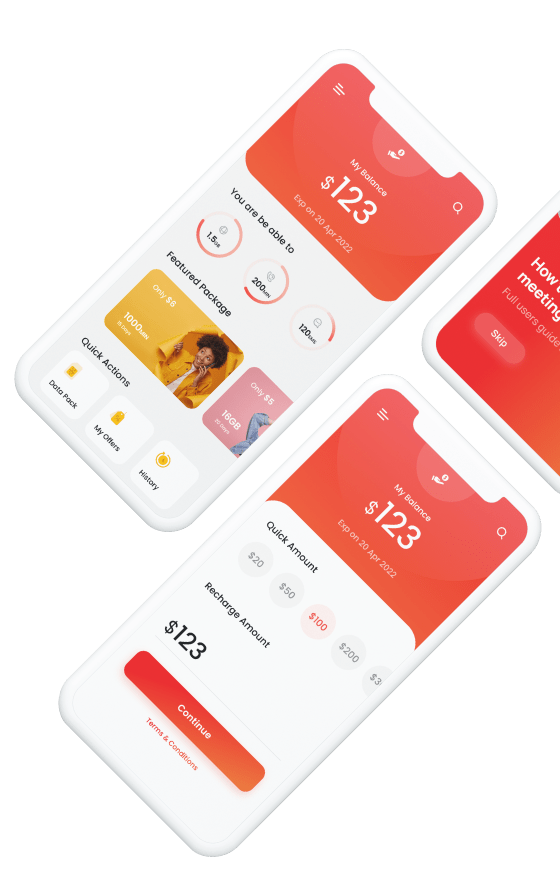 Services
Learn more about what kind of software development services we provide to our clients in Telecommunications.
Learn more
Solutions
Find out what software solutions we develop for our clients to improve their customer experience with telecommunications services.
Learn more
Services we provide
Defining business goals and target audience
Our consultants analyze the telecom market trends and identify a service sector that suits your project idea best.
Choosing the right technology stack
Based on your project type and the existing infrastructure, experts at Altoros assemble the right set of technologies to reduce development expenses, optimize performance, simplify maintenance, and automate business processes.
Telecom app development
Our experienced software engineers build robust applications to ensure that your network remains reliable, secure, and scalable.
Creating a user experience
Design an unparalleled user interface featuring usability, ease of navigation, etc., to increase customer satisfaction.
Integration services
Integrate third-party solutions, such as customer relations management software, payment systems, and VoIP services.
Infrastructure modernization
Bring in improved performance, automation, scalability, agility, and deployment velocity by upgrading to a modern cloud-based infrastructure.
Performance monitoring
Ensure uninterrupted network performance by automating report generation, enabling availability monitoring, triggering traffic analysis, tracking historical logs, conducting regular memory utilization checks, etc.
Ensuring security compliance
Managing multifaceted network infrastructures with vast amounts of sensitive data, telecom providers are top targets for a variety of cyberattacks (DDoS attacks, advanced persistent threats, network device vulnerabilities, etc.). To enforce security, Altoros ensures compliance with standards set out by the Internet Engineering Task Force, the European Telecommunications Standards Institute, the US National Institute of Standards and Technology, the Global System for Mobile Communications Association, etc.
Software testing
QA engineers at Altoros perform testing (unit, integration, etc.) to ensure that the system meets functional standards, while the network scales under high loads.
Make your telecom software more innovative
Altoros utilizes the latest technologies to develop outstanding telecom software.
5G ADOPTION
With a surge in network traffic volume, an array of connected devices, and widespread automation in the future, telco companies can now unlock the opportunities of 5G capabilities. Benefit from lower latency, increased capacity, and 10x faster bandwidth (if compared to 4G), enable greater network flexibility, and reduce costs, while also mitigating vulnerabilities and risks.
CLOUD TECHNOLOGIES
Improve infrastructure scalability, simplify maintenance, and expand the range of service offerings.
ARTIFICIAL INTELLIGENCE
Integrate artificial intelligence into your network to enable preventive maintenance, predictive data analytics, and customer service automation.
BLOCKCHAIN
Thanks to the immutable nature of blockchain, telecom companies can easily address industry-specific challenges: streamline identity management, enable data privacy and compliance with General Data Protection Regulation, resolve disputes without delays, manage roaming fraud, etc.
Why companies choose Altoros
A team of experts
Altoros employs only middle- and senior-level software engineers with 5+ years of experience in the IT industry.
Security
We utilize encryption, query monitoring and logging, as well as continuous vulnerability scanning to secure your telecom system.
Cloud-native development
Using the microservices architecture allows us to build scalable cloud-native software to reliably handle growing volumes of data and the increasing number of users.
Proven expertise
With 10+ years of experience in the industry, Altoros has successfully delivered dozens of telecom projects to Global 2000 companies worldwide.
Data analytics
Vast expertise in data mining, behavioral analysis, and predictive analytics enable our customers to generate useful insights and enhance their decision-making process.
Maintenance and support
We provide 24/7 continuous maintenance, support, and effective troubleshooting across all layers (infrastructure, platform, etc.).
Contact us and get a quote within 24 hours