IoT Development Services
The Internet of Things (IoT) has been around for over 20 years, but today it is revolutionizing many industries and turning analog products into digital ones. Whether you are building next-generation health and fitness applications or home automation software, our IoT development company can reduce time-to-market.
Get a consultation
IoT-based software across industries
Industrial IoT

We offer custom IoT development services for enterprises, enabling them to monitor production lines across locations, enable predictive maintenance, and improve safety. Mature IoT platforms, sensors, solutions for storing/processing big data, and high-speed networks protocols enhance the manufacturing process in a cost-effective way.

Automotive IoT

As an established IoT application development company, we have deep technical expertise across the integration of smart devices and implementing data processing solutions. Our engineers build IoT ecosystems for vehicle diagnostics and predictive maintenance, location tracking, accident detection, and in-car infotainment.

Smart home

Hire IoT developers with a track-record of successful projects around home automation software. Create applications that control smart locks, thermostats, temperature and humidity sensors, air conditioning units, as well as lighting systems. With our knowledge of face recognition technologies, connectivity protocols, machine learning algorithms, and voice control interfaces, your app development project is in safe hands.
Healthcare IoT
We develop software for healthcare organizations looking to provide uninterrupted care through remote patient monitoring, predictive maintenance of medical equipment, etc. Using our IoT development services, you can keep track of patient health status and medication intake, control dosage, etc., via a network of smart devices.
See all the key services that we deliver for the healthcare industry
Show me more
IoT development services we provide
IoT prototyping
As part of the IoT development services at Altoros, prototyping is targeted at validating both the concept behind the app and feasibility of individual features. By getting feedback from pilot users, the company can outline the roadmap for future development. Building a prototype is also a solid way to showcase the concept to potential investors and raise funding for a fully fledged product.
Cloud computing and IoT platform integration
Partner with an IoT development company to engineer a robust cloud-based system with minimal latency, as well as the ability to store and process massive volumes of data. Our experts can also integrate your application with third-party services to synchronize data or expand the functionality.
Application development
Hire IoT developers at Altoros to bring your vision to life with our technology expertise. From developing custom mobile apps to building platforms for controlling a range of IoT devices, we provide end-to-end services tailored to your needs.
Data analytics
Use our Internet of Things development services to build apps that monitor assets and operational processes and generate useful insights to make data-driven decisions.
Edge computing
As an IoT development company, we can set up the infrastructure to store and process data across a network of edge devices rather than on a centralized server. This approach reduces latency, cuts down on the need to transfer massive streams of information, and lowers data storage costs.
Support and maintenance
In addition to custom IoT development, we provide post-release application support and maintenance services, ensuring that your software is stable and secure 24/7.
IoT development services for integrated ecosystems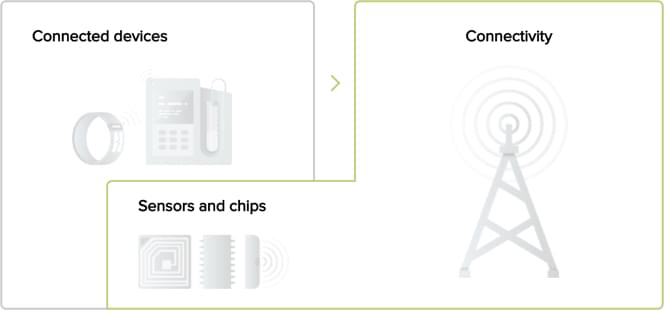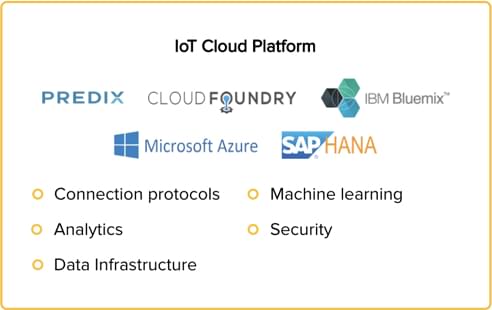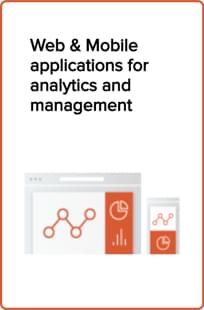 Why choose us as an IoT development company?
Trained professionals. At Altoros, we hire developers with 4+ years of experience. 60% of our IoT engineers are senior specialists with degrees in computer science or math.
B2+ English level or higher. Our IoT engineers know how important communication is. Nearly 80% of our app developers possess an upper-intermediate or a higher level of English.
Exceptional domain expertise. We have successfully delivered 1,420+ projects across healthcare, fintech, logistics, e-commerce, insurance, sports, etc.
A proven track record. Over the last 20+ years, our IoT software development company has successfully completed 50+ Internet of Things projects for startups and enterprise-grade customers.
Time zone–aligned. Headquartered in Pleasanton, Altoros has 7 global offices in Norway, Finland, USA, Argentina, and Eastern Europe.
Our customers speak
Since the company's foundation in 2001, Altoros has gone a long way to build a team of full-stack developers with solid technology expertise that has received a lot of positive customer testimonials.
Our customer satisfaction rate is95%according to our NPS surveys held on a 3-month basis. Learn more about our customers.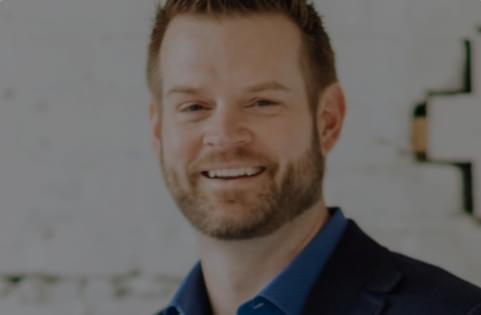 70%
APPLICATION'S OVERALL UPTIME AND PERFORMANCE IMPROVEMENTS

"I would definitely recommend Altoros for software development projects. It has been a pleasure working with them. There is a huge commitment from the team. The code quality and communication are top-notch. Absolutely would recommend hiring Altoros for software needs."
Landon Swan, Co-founder of Likefolio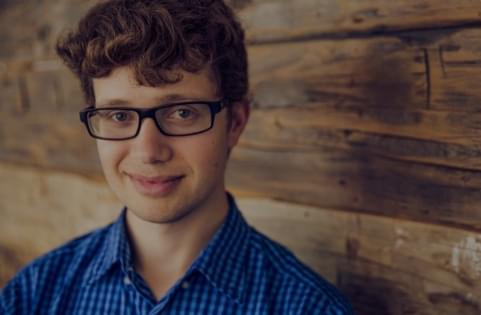 95%
ELIMINATION OF SERVICE BREAKDOWNS

"The remit of the Altoros ops folks is to locate and stabilize a malfunctioning service and report it to the engineering team. If they can't stabilize it, they have permission to wake us up, but that's only happened once."
Laurie Voss, Cofounder and COO at npm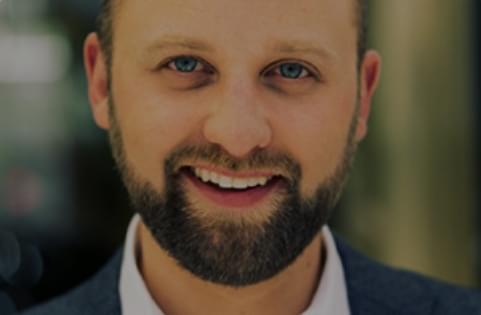 2x
Doubled our customer base and rolled out several new product lines

"In collaboration with our in-house team, our Altoros contractors swiftly identified and articulated critical paths against our roadmap. Altoros contractors were able to dive in from day one and meaningfully contribute to our engineering organization."
Alex Scott, Co-founder at Revere
Benefits of custom IoT development
Reduced operational costs
Partner with an IoT development company to build applications that help to increase cost efficiency by automating repetitive tasks.
Cutting-edge features
Use our Internet of Things development services to create innovative apps with functionality that makes you stand out in the competition.
Higher productivity
Partner with an IoT application development company to streamline inventory management, facilitate equipment maintenance, and optimize logistics.
Security
The security experts at our IoT app development company ensure maximum protection with multifactor authentication and role-based access control. We also implement Transport Layer Security, as well as regular vulnerability scanning and logging to further reduce the risk of attacks or data leaks.
Optimized use of resources
The Internet of Things software gives organizations an accurate picture of resource usage depending on the time, location, and other conditions. Based on this information, businesses can estimate their future needs and allocate resources efficiently.
Data-driven decision making
Partner with an IoT development company to support business decisions with statistics and valuable insights from the data collected by smart devices.
Frequently asked questions
How do I track the development progress?

Being an established IoT app development company, we will provide updates at regular status meetings (daily, weekly, or biweekly). On demand, we also compile progress reports. Following the Agile methodology, we move in frequent iterations (e.g., a one-week iteration) and demo the results by the end of each iteration. Thus, you can evaluate the progress and see whether the functionality implemented matches your vision for the final software.

How can I test the expertise of IoT developers?

Altoros strives to maximize the quality of its IoT application development services by selecting and nurturing talented engineers with degrees in math and computer science. You will receive the CVs of our experts, as well as case studies that can give you an insight into our software developers' qualifications.

What to do if I am not satisfied with the result?

Customer success is our top priority. One of our advantages over other IoT software development companies is a free trial period satisfaction guarantee. If you are not pleased with the results we deliver, Altoros will not charge you for the work done in the course of the first two weeks of the project.
Still have questions about our IoT development services?
Get in touch
Our technology stack
Connectivity and messaging
Wi-Fi
Cellular (2G, 3G, 4G, LTE)
Bluetooth
BLE
Zigbee
NFC
RFID
Z-Wave
Serial
iBeacon
MQTT
CoAP
AMPQ
XMPP
ZeroMQ
Google Cloud
AWS IoT
Azure IoT Hub
Google Vision
MI Light
Cortana
Alexa Voice Service
Philips Hue
Nest
Apple HomeKit
Android Things
Analog
ADC
I2C
1-Wire
RF433
WiFi
BLE
Contact us and get a quote within 24 hours