Hire Angular Developers
Onboard qualified Angular developers in 72h.
We help you develop engaging web and mobile apps.

Receive prequalified CVs
Our services
ANGULAR FULL-STACK DEVELOPERS
Hire seasoned Angular developers and dedicated teams to serve your project needs. Benefit from our strong expertise in a wide range of technologies and employ full-stack engineers with solid knowledge in the front- and back-end development, cloud technologies, and data engineering. We offer a risk-free trial period and team retention guarantee.
RESPONSIVE WEB APPLICATION DEVELOPMENT WITH ANGULAR
With extensive expertise in Angular, software engineers at Altoros can build web, mobile, and desktop solutions to suit the custom needs of any project. We create complex systems using React, Angular, React Native, Ionic and other technologies, starting with the architecture before programming. Take advantage of progressive, dynamic, and mobile-friendly applications with reusable components.
APPLICATION PORTING TO ANGULAR
Our experienced team of Angular developers will provide fast cross-technology migration of Angular application and upgrade it to the latest version of Angular.
ANGULAR APPLICATION MODERNIZATION AND MIGRATION
In times of constantly evolving technologies, modernization, migration, or upgrading of the application to the latest platforms will help your business to create unique competitive advantages. In Altoros, we will help you stay up-to-date with all of the industry trends and innovations by migrating your operations or upgrading your Angular application, adding new features and functionality.
ANGULAR CONSULTING SERVICES
Define the right technology roadmap and elaborate on a working strategy of development and implementation. Our Angular consultants and experts offer strategic advice, guidance, and technical expertise required to assess the current state of your applications, detect limitations, provide recommendations on suggested improvements, and spot opportunities for growth.
PROGRESSIVE WEB APPLICATION (PWA) DEVELOPMENT WITH ANGULAR
With the new application model offered by Google progressive web apps and with the ability to work offline, we help you to build engaging solutions that deliver native mobile experience right from your browser. Get much faster performance with more features just right in your browser.
Extend your in-house talent with Angular experts
Angular developers at Altoros can deliver solutions that are both stylish and lightning-fast, as well as master all versions of the framework.
A free 2-week trial period/money-back guarantee
You do not have to pay if you are not satisfied with our work
A focused and experienced Angular developer on a required field, complementing your existing team
A team of 2–10 front end experts to help you develop, maintain, and support your project
A dedicated team + a team leader
A dedicated Angular development team accompanied by a team lead to take full responsibility for your project and deliver it on time
Core team
Middle Angular Developer
Professional skills
Languages: JavaScript, Node.js, TypeScript, PHP, Bash, ActionScript
Frameworks: Angular, Redux, React, Ionic, Cordova, Koa.js
Tools and technologies: AJAX, CSS, HTML, Canvas, SVG
Databases: MongoDB, MySQL
Senior Angular Developer
Professional skills
Languages: JavaScript, HTML, CSS
Frameworks: Angular, Backbone Marionette
Tools and technologies: Webpack, Grunt, Gulp, WebStorm
Libraries: jQuery, React.js, Highcharts.js
Databases: MySQL, Firebase, IndexedDB
Angular Team Lead
Professional skills
Languages: JavaScript, TypeScript
Frameworks: Angular, React
Tools and technologies: Angular 9, React/Redux, React Native, Node.js
Databases: MongoDB, PostgreSQL
350+ HIGH-QUALIFIED DEVELOPERS
Our multi-stage screening process helps us to hire only top developers. Angular engineers at Altoros are always on the lookout for new tools and trends to help you cut the development time, deliver top-notch code, tackle complex challenges, and level up your business.
1400+ PROJECTS DELIVERED
With hands-on tech stack knowledge and domain expertise at Altoros, we deliver the best solution for your business needs. We have delivered 1400+ successful projects across different domains, such as logistics, FinTech, e-commerce, healthcare, etc.
5 global offices
We provide you with teams that operate across 5 global offices in multiple time zones with the headquarters in Pleasanton (USA), branch offices in Norway and Finland, and development centers in the USA, Argentina, and Eastern Europe. We adjust working hours according to your timezone preferences.
ONBOARDING TIME WITHIN 72 HOURS
With Altoros, you can focus on your business projects, not hiring. We help you with fast qualitative team augmentation in just 72h. Quickly scale the team up and down according to the project needs.
Hire a talent today
Our clients speak
We have had an amazing journey since our inception in 2001 and have received lots of client testimonials, feedback, and suggestions. Here's a few of them.
Our customers' satisfaction rate is95%according to our NPS surveys held on a 3-month basis. Learn more about our customers.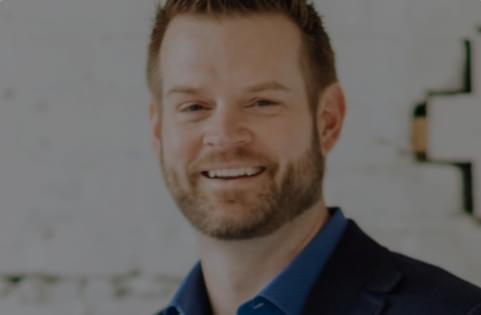 70%
Application's overall uptime and performance improvements

"I would definitely recommend Altoros for software development projects. It has been a pleasure working with them. There is a huge commitment from the team. The code quality is top-notch and communication is top-notch. Absolutely would recommend hiring Altoros for software needs."
Landon Swan, Co-founder of Likefolio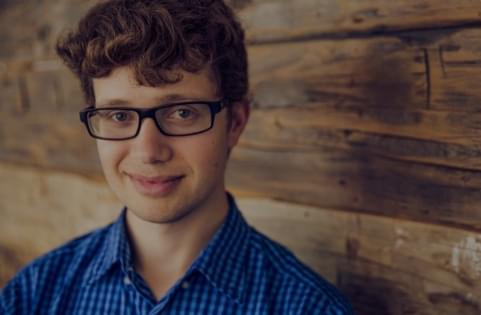 95%
Elimination of service breakdowns

"The remit of the Altoros ops folks is to locate and stabilize a malfunctioning service and report it to the engineering team. If they can't stabilize it they have permission to wake us up, but that's only happened once."
Laurie Voss, Co-Founder, and COO, npm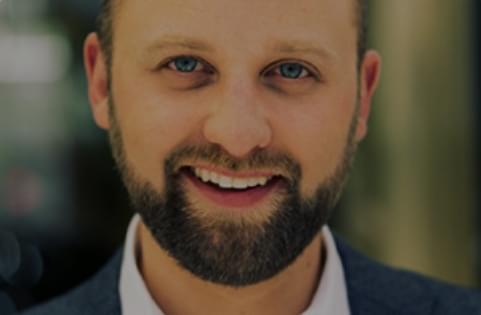 2x
Doubled our customer base and rolled out several new product lines

"In collaboration with our in-house team, our Altoros contractors swiftly identified and articulated critical paths against our roadmap. Altoros contractors were able to dive in from day one and meaningfully contribute to our engineering organization."
Alex Scott, Co-founder at Revere
Why choose Angular for a web development project?
Angular is a common choice for building enterprise-grade applications. The framework leverages the model-view-controller (MVC) approach to simplify development. Angular also offers data security, as well as ease of access to information, maintenance, and testing.
Employ Angular consultants and engineers at Altoros to build scalable web and mobile apps!
Frequently asked questions
How do I hire Angular developers at Altoros?

Just drop up a line about your business requirements, and we will look for perfect Angular development experts to match at Altoros. A 2-week trial period is provided. 1200+ companies trust us. Reach out, and we will tell you how we can help.

What skills do dedicated Angular developers and consultants at Altoros have?

Angular developers and consultants at Altoros have the skills that you are looking for depending on your project requirements, product, and tech stack. For instance, a senior Angular expert at Altoros is a person who:

Has 5+ years of experience with comprehensive knowledge of Angular best practices
Possesses experience in cross-technologies/domains: React, JavaScript, etc.
Doesn't need supervision, 98% of autonomous work
Has great soft skills with quick learning ability, great attitude, and emergent leadership skills
Can convert tech tasks into business value and scale up your business.

Do you provide Angular consulting services?

Yes, Altoros provides any kind of customized and flexible Angular consulting and development services. Our Angular consultants can guide you over your legacy Angular projects migration to the latest one or define the right technology roadmap for you thus make your web development easy and quick.

How much time will it take to develop my Angular project?

Any web development project developed by Altoros is delivered on time in accordance with a software development plan prepared in advance at the project start. Our project managers are responsible for daily monitoring and status reporting to predict all the risks that may occur. With Altoros, you get full control over the development and release timelines.

What expertise does your Angular development team possess?

Altoros builds highly productive strategic front-end teams by selecting and nurturing exceptionally talented engineers with best-in-class fundamental mathematical and physic degrees. Angular developers at Altoros have a minimum bachelor of science degree and fundamental education in maths, physics, radio electronics, system design, and software or hardware engineering. Our team's great educational background is also accompanied by their extensive technology and domain expertise.
Related cases
1400+ projects delivered in 30+ countries.
Check out business challenges we have solved. More information on the Angular projects will be sent on demand.
Contact us
Contact us and get a quote within 24 hours