Insurance Software Development
Streamline your business processes with a custom insurance software solution that leverages data analytics and the Internet of Things while meeting the industry's high standards for security and reliability.
Get a consultation
We offer insurance software development services for:
Independent software vendors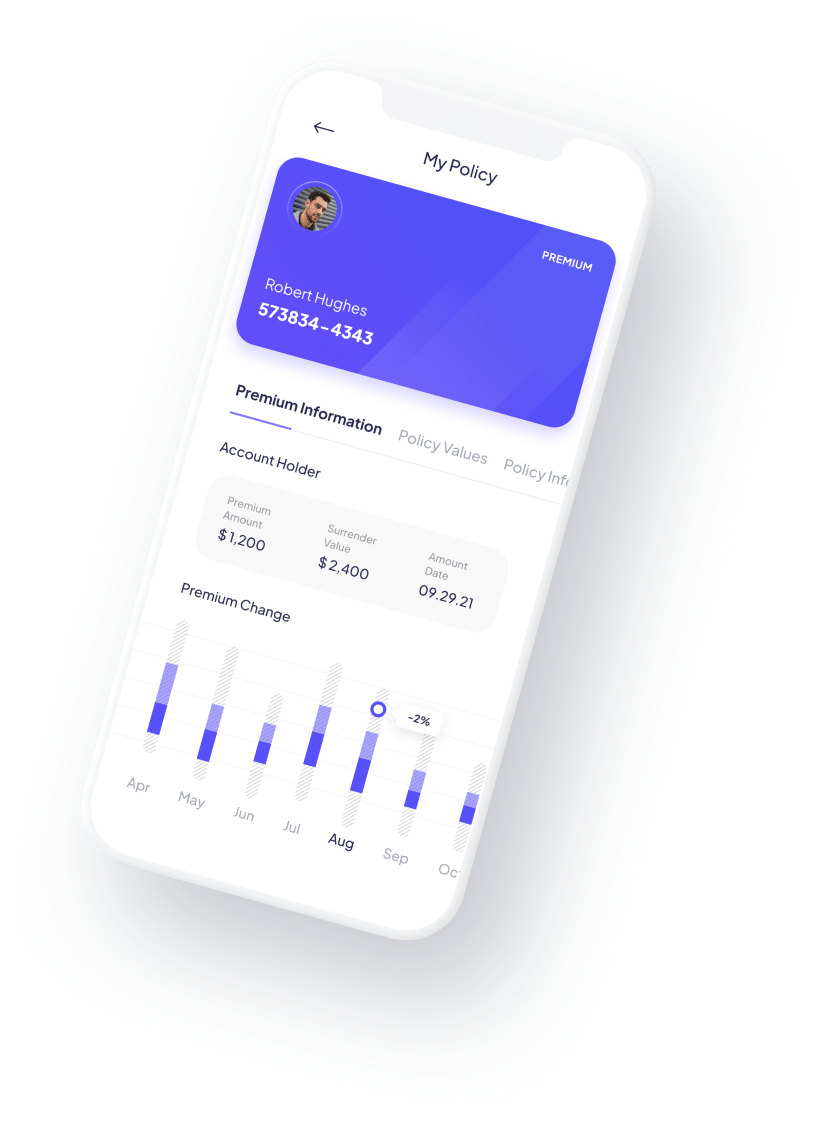 Insurance software development services at Altoros
Custom insurance software development
As a software development company with insurance expertise, we build high-quality systems tailored to your needs. Deliver an excellent customer experience with online registration and claims management. Offer more competitive rates than ever before thanks to accurate risk assessment powered by big data analytics.
Insurance application development
Hire the insurance software developers at Altoros to utilize modern methodologies and cross-platform technologies for building reliable and performant mobile applications that run on any operating system. We also design and implement web apps providing users with quick access to insurance services without the need to download or install anything.
CRM development
Build a customer relations management (CRM) system tailored to your specific needs and business processes. As part of our insurance software development services, we can also upgrade an existing CRM system by adding new modules designed to facilitate lead generation, gather data from a variety of sources, and drive valuable insights.
Consulting
We assist companies with insurance software development needs in adapting to industry changes and trends by implementing innovative features that improve customer experience. Our experts will analyze the architecture of your current solution and provide strategic recommendations to ensure stable performance and reliability.
Integration
Connect your system to a range of desktop and mobile apps, third-party services, and IoT devices, adding valuable data streams and enabling additional functionality. Partner with an experienced insurance app development company to build robust APIs and enable secure communication between software components.
Data management and analytics
As part of our development services for insurance companies, we help to improve risk assessment accuracy based on behavioral patterns and predictions. Offer more competitive rates and detect fraudulent claims with our cutting-edge solutions.
App modernization
Partner with an established insurance app development company to enhance customer experience by upgrading legacy software with new features as well as convenient and intuitive user interfaces. Maintain security and reliability by keeping the underlying technologies updated and fixing any issues before they can affect the business.
Are you struggling to maintain a legacy system?
We offer seamless data migration to a new platform
Talk to our experts
The InsurTech team at our development company can provide you with tailored solutions
Talk to our experts
Compliance with industry standards and regulations
We help our customers to ensure their solutions meet international regulations and standards:
ACORD (Association for Cooperative Operations Research and Development)
ACA (Affordable Care Act)
GDPR (General Data Protection Regulation)
HIPAA (Health Insurance Portability and Accountability Act)
PIPEDA (Personal Information Protection and Electronic Documents Act)
CIA (Consumer Insurance Act)
PRA (Prudential Regulation Authority)
FIA (Financial Conduct Authority)
How insurance software development helps your business
VIRTUAL ASSISTANTS
Provide users with current information and relevant advice at any time with an AI-powered chatbot.
THE INTERNET OF THINGS
Data seamlessly collected by IoT sensors can assist insurers in building up detailed customer profiles and supporting policy decisions.
BIG DATA
Data analytics helps to recognize trends in policyholders' behavior, outline the main risk factors, as well as determine an appropriate price and coverage for each customer.
ARTIFICIAL INTELLIGENCE
Facilitate customer service with personalized offers and intelligent recommendations. Support the decision-making process using complex machine learning algorithms to assess risks and prevent fraudulent claims.
Why choose Altoros for insurance software development
Proven expertise
With 20+ years of experience as a development company, we have successfully delivered 1,400+ projects.
On-time delivery
We utilize the agile methodology to accelerate development cycles and consistently meet deadlines.
Advanced security
Our developers utilize measures such as encryption, role-based access control, multi-factor authentication, etc., to ensure maximum protection of your valuable data.
Transparency
When providing development services for insurance companies, we maintain clear and frequent communication throughout the development process to ensure that the final product meets your expectations.
Top quality
Our QA specialists carry out a range of automated and manual tests to ensure that the system meets non-/functional, usability, performance, and compliance requirements.
Maintenance and support
24/7 monitoring of your insurance system across all layers (infrastructure, platform, etc.).
Frequently asked questions
What are the uses of custom software development for insurance?

Agency/broker management
Underwriting
Quoting
Risk assessment
Policy/claims management
Fraud prevention
Customer relationship management
Enterprise resource planning
Documents exchange
Peer-to-peer (P2P) insurance enablement
Billing and payment processing

How much does it cost to hire insurance software developers?

The cost of building insurance software depends on the exact scope of the project. Tell us about your needs and we will provide an approximate budget.

What types of applications can you develop?

Our development company builds web, mobile, and desktop insurance applications. The engineers at Altoros are well-versed in both native and cross-platform technologies.

How can insurance software development benefit my business?

Our applications can help you to:

save time and money
simplify underwriting by automating information collection
Implement innovative distribution methods, such as P2P insurance
automate claims management and reduce errors
deliver an exceptional customer experience

What if I am not satisfied with the result?

Customer satisfaction is the top priority for us. Our key advantage over other software product development companies is the guarantee of efficiency. If you are not satisfied with the result, we will not charge you for the work done during a two-week trial period.
Related cases
The team at Altoros has successfully implemented 1,400+ projects across multiple industries. Feel free to reach out for more case studies or additional details on a particular success story.
Contact us and get a quote within 24 hours