A Highly Secure Smart Home System Wins a Kickstarter Funding
About the project
A UK-based developer collaborated with Altoros to develop an IoT system that automates workflows within a smart house. The solution automates a number of scenarios, such as tracking energy consumption, turning on/off household appliances, monitoring house security, etc. Unlike other alternatives on the market, the system stores all the sensitive data locally on a physical hub.
The outcome
Brief results:
With a working prototype, the customer was able to get an additional budget through the Kickstarter crowdfunding campaign.
The cross-platform product was then successfully delivered to house owners across Europe, Americas, and Australia.
Enjoying improved energy consumption, its users can cut expenses by tracking resources usage across 15 types of smart devices.
Partnering with Altoros, the customer was able to get additional Kickstarter funding at the prototyping phase. The product was later successfully distributed to house owners across Europe, Americas, and Australia. The company is planning to enable the system not only to differentiate between 15 types of devices connected, but recognize exactly what the device is—an audio system, a smoke detector, a kettle, etc. This cross-platform solution will also work with solar generators in the near future. The developers designed an API for other IoT vendors/partners to provide access to nCube's cloud in AWS. Integrating with Amazon Alexa, the team is going to enable the application to identify a house owner's voice and take a necessary action. The customer now wants to create a white-label product—targeted at energy, telecom, and real estate organizations—to generate additional revenue.
Technology stack
Server platform
Debian
Programming languages
Ruby, JavaScript
Technologies
Ruby on Rails, Grape, Angular, Ionic, OpenVPN, Raspberry Pi, Cordova
Databases
PostgreSQL, MySQL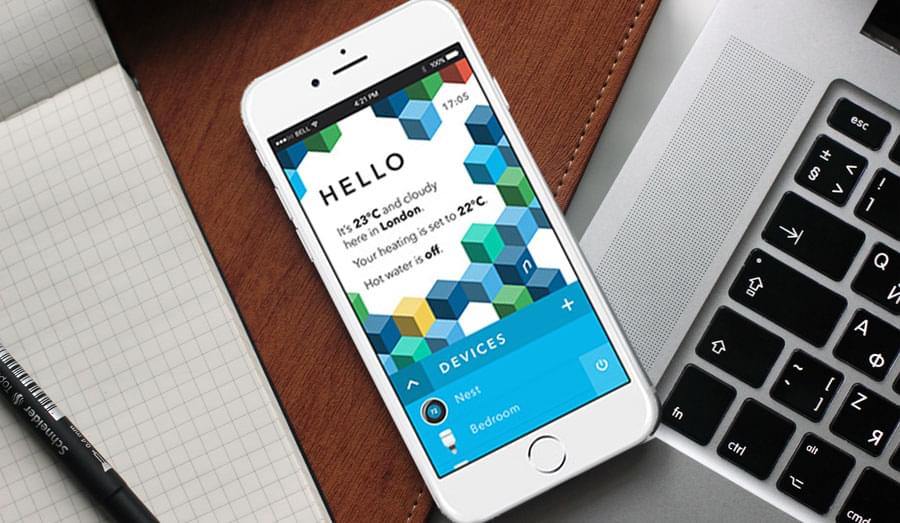 Contact us
Contact us and get a quote within 24 hours